Monday Morning Monkeys: Watch a man fistfight primates on a beach to save his children
March 27, 2023
It's Monday morning. The news is getting off to a slow start. And we're still waiting to hear more from the transwoman who claims TSA punched her in her testicles. Yes, HER testicles. So while we wait for the usual chaos and shenanigans that is politics and culture in 2023 to unfold, here's a video of a man fistfighting monkeys.
The fisticuffs take place in Thailand. A man was minding his business enjoying a beach day with his family when a monkey decided to get froggy. (Shout out to NotTheBee).
The man, Riley Whitelum, tells Fox News one of the monkeys lunged at his son Darwin. Yes, the monkey went after Darwin. This is when Whitelum needed to square up against the monkey. The rub is that the monkey had his boys with him, and they all ganged up on Riley. Because, hey, they're monkeys. And people say they monkey around.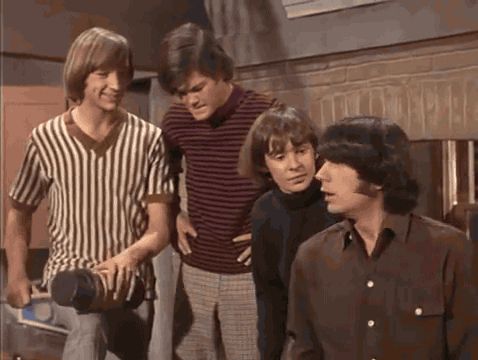 Folks, these are the jokes.
It was a dozen monkeys. Almost a barrelful. But Riley had no f*cks to give. These monkeys were after his family. He kept throwing punches until the kids were safe, their belongings were collected, and the monkeys discovered Whitelum was no one to be trifled with. Though Whitelum did require a rabies shot when one of the monkeys got bitey.
Man vs Monkey jumps right up to number three on our list of top monkey content here on the Louder with Crowder Dot Com website. Just above the monkey who kidnapped a dog.
Number two goes to the monkeys in India who attacked lab assistants and stole their SCHMOVID samples. Where, and I quote, "lockdown measures had emboldened the monkeys."
Number one is monkey gang warfare. Where on one fateful day, rival monkey gangs saw each other and it was on sight. This too took place in Thailand. No word on if any of the monkeys in this video were part of the Great Monkey Wars of 2021.
><><><><><><
Brodigan is Grand Poobah of this here website and when he isn't writing words about things enjoys day drinking, pro-wrestling, and country music. You can find him on the Twitter too.
Facebook doesn't want you reading this post or any others lately. Their algorithm hides our stories and shenanigans as best it can. The best way to stick it to Zuckerface? Bookmark LouderWithCrowder.com and check us out throughout the day! Also, follow us on Instagram and Twitter.