Each day we overwhelm your brains with the content you've come to love from the Louder with Crowder Dot Com website.
But Facebook is...you know, Facebook. Their algorithm hides our ranting and raving as best it can. The best way to stick it to Zuckerface?
Sign up for the LWC News Blast! Get your favorite right-wing commentary delivered directly to your inbox!
Videos
Watch: Homeless man drops deuce in subway mop bucket and refuses to stop (because NYC has a brand)
June 15, 2023
Welcome to Eric Adams' New York City. Where police are on the lookout for criminals they know will be back out on the street within the hour. People like social media influence Rep. AOC can make it there because they can't make it anywhere else. And where, sometimes, you just need to take a squirt. That's what happened in this video where a Transient-American saw a bucket, had to go, and you won't believe what happens next! Unless you've ever been on an NYC subway before. This video is just a Thursday for you.
\u201c"Yo, he's sh*tting in your bucket, bro."\u201d

— Louder with Crowder Dot Com (@Louder with Crowder Dot Com) 1686838514
"Yo, he's sh*tting in your bucket, bro."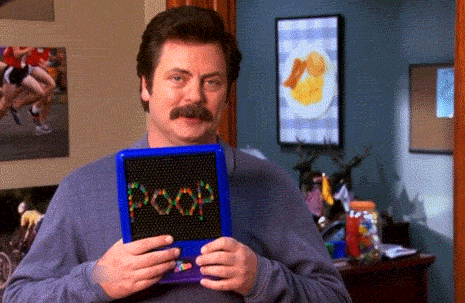 It's hard to fault the Transient-American. When you see the look on his face as he's evacuating his bowels, we all know that feeling of relief. It's not like the guy was rude about it. He waited for the subway worker to turn around so he didn't have to watch. Our Transient-American friend deserves points for being a considerate gentleman. If the worker doesn't want people taking a dump in his bucket, he should pay closer attention.
Seriously though, what do you do if you're the worker? You can't fight the guy. This is New York City. The homeless have more rights than you do as someone who works for a living and contributes to society. You push the guy off the bucket. He complains. You lose your job. Next thing you know, you're the Transient-American pooping in a mop bucket. It's a vicious cycle.
Unclear in this video is what the camera operator was filming when they happened to catch a homeless guy taking a public dookie. Sometimes you just get lucky. Other times, you slip the homeless guy a twenty-dollar bill and a bottle of schnapps so your video can go viral. Feel free to discuss among yourselves which you think this is.
><><><><><><
Brodigan is Grand Poobah of this here website and when he isn't writing words about things enjoys day drinking, pro-wrestling, and country music. You can find him on the Twitter too.
Facebook doesn't want you reading this post or any others lately. Their algorithm hides our stories and shenanigans as best it can. The best way to stick it to Zuckerface? Sign up for our DAILY EMAIL BLASTS! They can't stop us from delivering our content straight to your inbox. Yet.