Each day we overwhelm your brains with the content you've come to love from the Louder with Crowder Dot Com website.
But Facebook is...you know, Facebook. Their algorithm hides our ranting and raving as best it can. The best way to stick it to Zuckerface?
Sign up for the LWC News Blast! Get your favorite right-wing commentary delivered directly to your inbox!
Big Tech
Louis CK Torches Outrage Over Elon Musk, Media Acting Like Twitter Was Owned By 'A Bunch of Monks' Before
May 05, 2022
Some mornings you wake up and are smacked upside the head with fun facts. Today, I learned comedians Shane Gillis and Matt McCusker did a podcast about their favorite presidents with Louis CK. Perhaps the most random topic for that random collection of people to discuss. During a segment on President Rutherford B. Hayes, CK went off on the outrage surrounding Elon Musk buying Twitter. The comedian is no stranger to the internet's selective outrage.
"[Elon Musk] bought Twitter, you guys! He bought Twitter from those really great people that owned it! Now, it's not gonna be a democracy because the people...I like how the people before were like, a bunch of monks or something. Yeah, they were a bunch of monks who just knew everything. Now, he took it, and he's a piece of sh*t."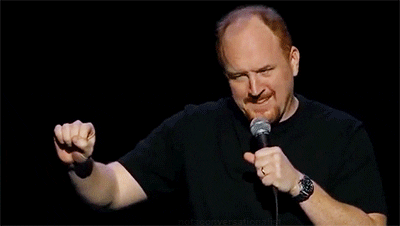 This is the dumbest part of the Elon Musk outrage. Critics say this billionaire (as opposed to Jeff Bezos) owning a social media platform will destroy democracy as we know it. That the only thing standing in the way, preventing us from becoming Nazi Germany are the brave people who moderate content on Twitter. Moderating content on Twitter is so crucial to America's survival, that we're entrusting the responsibility to the hands of *checks notes* random, unaccountable Twitter employees.
These aren't people who are "experts" in "disinformation," like Nina Jankowicz, and sought employment because the importance of moderating content was their passion. These are nerds who took a job because Twitter was hiring. It just so happens those nerds have the same progressive worldview as the people in politics and the media outraged over Elon Musk.
The Louder with Crowder Dot Com Website is on Instagram now!Follow us at @lwcnewswire and tell a friend!
Lefties OUTRAGED That Elon Musk Is Time's Person of the Year! | Louder With Crowderyoutu.be