Each day we overwhelm your brains with the content you've come to love from the Louder with Crowder Dot Com website.
But Facebook is...you know, Facebook. Their algorithm hides our ranting and raving as best it can. The best way to stick it to Zuckerface?
Sign up for the LWC News Blast! Get your favorite right-wing commentary delivered directly to your inbox!
Immigration
KJP gives worst performance yet, freaks when reporter calls Biden out for dumping migrants on 'small towns'
July 28, 2022
Karine Jean-Pierre stinks at her job, number 217 in a series. Though, I'd argue her getting snippy with Doocy today is extra bad. Let's first do a quick recap of the Joe Biden border crisis. Joe Biden created a border crisis.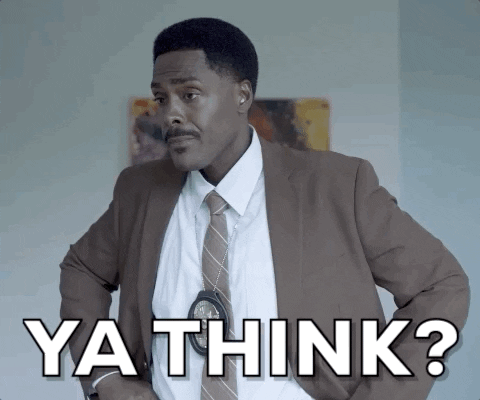 However, the term crisis implies something Biden didn't want to happen. There are illegal migrants on illegal migrants on illegal migrants illegally crossing our border because they think Joe Biden invited them. When the illegals that Biden and other coastal Northeast Democrats want to arrive do so, they become the problem of tiny border towns in Arizona and Texas where Biden and other coastal Northeast Democrats don't have to deal with the problem. Texas Gov. Abbott said "no mas" and put the migrants on a bus to DC. There have been 79 busloads so far. Now, it's a Washington, DC, problem, and Democrat Mayor Muriel Bowser is not happy about it.
She is demanding the federal government call in the National Guard to stop illegals from crossing the border into her city. There are those who call Republicans xenophobic when they say such things, but when Democrats do, it's just called being a Democrat. Doocy challenged the White House on the brouhaha. KJP went with the decided-upon talking point that the problem is Republicans using migrants to score political points and not trusting the process.
Doocy asked, "The process of Joe Biden dumping an influx of illegal migrants on small towns for them to deal with?" This is where KJP got snippy.
Karine Jean-Pierre: "Republicans are using migrants who are coming here for, who knows, because they are dealing with humanitarian issues back in their country. They're coming here for a better life and they are being used."

Doocy suggests that Biden close the border. pic.twitter.com/xA9wwUE70R
— Townhall.com (@townhallcom) July 28, 2022
The White House "process" is the problem. Joe Biden and/or the people who control Joe Biden overloaded the system knowing they don't have to deal with it. Now that illegal immigration has become a leftist city problem in DC and New York, the White House wants to pretend that their crisis is not their fault.
Democrats should be forced to live with the consequences of their policies. But to be fair, lots of Democrats are pro-legal immigration besides those just in Washington, DC. Gov. Abbott should work with Mayor Bowser to find common ground. Instead of sending all the buses to DC, start sending them to Delaware where Joe Biden goes to get away from his job.
The Louder with Crowder Dot Com Website is on Instagram now!Follow us at @lwcnewswire and tell a friend!
Why the recession is all Joe Biden's fault. | Louder With Crowderyoutu.be