Each day we overwhelm your brains with the content you've come to love from the Louder with Crowder Dot Com website.
But Facebook is...you know, Facebook. Their algorithm hides our ranting and raving as best it can. The best way to stick it to Zuckerface?
Sign up for the LWC News Blast! Get your favorite right-wing commentary delivered directly to your inbox!
Liberal Media
Jordan Peterson Informs College Where To Stick Their 'Journalism Under Siege' Event About the Freedom Convoy
March 07, 2022
There were two journalism-related stories over the past few days. Well, one journalism story. The other is a journalisming story. In Ukraine, a team of Sky News journalists was on the wrong end of gunfire at the hands of an alleged Russian death squad. In Canada, a journalisming school announced a panel called "Journalism Under Siege," where news-based content creators will complain that after lying about the Freedom Convoy, members of the Freedom Convoy yelled about it. And that plus some horn honking put these content creators under siege.
Carleton University's School of Journalism will host a panel discussion with members of Canada's legacy media on Tuesday to discuss their role in covering what the school calls "the siege of Ottawa." #cdnpoli https://t.co/2V2uUX3ti6
— True North (@TrueNorthCentre) March 4, 2022
There are not enough orifices in the human body for these seven people and the school of journalisming to shove their smartphones up. Jordan Peterson was even less amused by this.
"If they were real journalists they'd be ashamed to claim under-siege status. What a disgrace."
And another thing: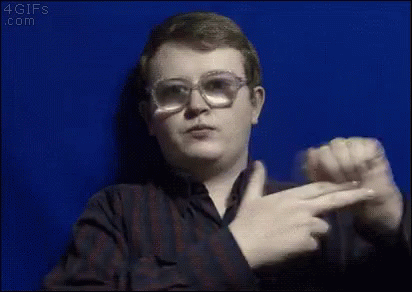 Here's the part that drives me nutty. Journalists are supposed to hold the government accountable. There was a peaceful protest during which workers spoke out against government regulations making it difficult for them to support themselves and their families. It was the biggest worker protest in quite some time, if not ever. These "journalists" sided with the government every step of the way. Coverage of the convoy was framed by what Justin "I Feel Pretty" Trudeau wanted. They looked upon the protesters with disdain. Reporters defecated on the Freedom Convoy protesters every chance they got because the protesters held a different viewpoint about a political issue than 99% of "journalists."
Eventually, a poll is going to come out about how the media is the least trusted institution in the country. A majority of citizens are going to say how much they think the media sucks at their jobs and are failures at life. After that poll comes out, this school will hold a panel to discuss not understanding why so few people trust journalists in 2022.
The Louder with Crowder Dot Com Website is on Instagram now!Follow us at @lwcnewswire and tell a friend!
What TRUMP ACTUALLY Said About Putin at CPAC... | Louder With Crowderyoutu.be