Each day we overwhelm your brains with the content you've come to love from the Louder with Crowder Dot Com website.
But Facebook is...you know, Facebook. Their algorithm hides our ranting and raving as best it can. The best way to stick it to Zuckerface?
Sign up for the LWC News Blast! Get your favorite right-wing commentary delivered directly to your inbox!
Ghislaine Maxwell's Family Fears for Her Safety After Another Jeffrey Epstein Accomplice Suicided Himself
February 21, 2022
The family of Ghislaine Maxwell is concerned for her safety. People associated with Jeffrey Epstein have a habit of waking up one morning and deciding for themselves, of their own volition, that they don't want to wake up any more mornings. Jeffrey Epstein was serving a jail sentence for being a pedophile when one day they found him hanging in his prison cell. Jean-Luc Brunel, Epstein's Pimp, was serving a jail sentence for being a rapist when one day they *checks notes" found him hanging in his prison cell.
Ghislaine Maxwell, Epstein's ex-girlfriend, is serving a jail sentence for underage sex trafficking. As of this writing, she has not been found hanging in her prison cell. Her brother Ian tells the New York Post, however, that her family is very concerned about Maxwell's current living (for now) situation.
"Despite the psychiatrist advising to the contrary, she was deemed a suicide risk and they are continuing to wake her up every 15 minutes in the night. It's a complete violation of prisoner rights and human rights."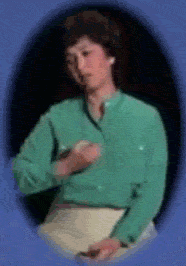 Since her conviction, Maxwell has agreed to release the names of the high-profile "John Does" for whom she procured underage sex slaves. Maxwell and Epstein had very powerful associates to whom they were closely linked. The belief, in some conspiratorial circles, is that those powerful individuals maybe be responsible for--and this is them saying this--killing Epstein and the other guy and making it look like a suicide. Some people don't believe that two high-profile prisoners would be left unguarded long enough to hang themselves in nearly identical fashion. This may add to the concern the Maxwell family has for Ghislaine.
There is no word on when Maxwell is expected to release the names of the eight John Does. Or when during one of the multiple times every evening Maxwell is woken up, she won't.
Get your content free from Big Tech's filter. Bookmark this website and sign up for our newsletter!
Sad! Neurotic John Oliver in DENIAL over needing Trump | Louder With Crowderyoutu.be