Hero Warning NYers to Leave Florida If They're 'Woke' Being Investigated By Police for Some Reason
January 06, 2022
Florida Man, I get you. I understand how you feel. You voted for a governor who believes in freedom. Other people, like from the communist dystopian paradise of New York City, voted for people who don't believe in freedom. Then when those elected officials took away freedom, NYC voters decided they didn't like it very much. They're moving to states like Florida where the only mandate is living your best maskless life. You want to make sure the Rep. AOC's of the world stay away and leave the socialist crap where it belongs.
This is where a Florida Man has to take matters into his own hands. Warning these transplants that if they're going to live under America's Governor's roof, they need to behave themselves. Hence, this flier is left on the windshields of cars with New York license plates.
Over the weekend, some residents whose cars carry New York license plates came across the notices placed on their windows urging them to leave Florida if they are 'woke.'
https://t.co/Inl45QQx5D
— The Palm Beach Post (@pbpost) January 3, 2022
"If you are one of those 'woke' people — leave Florida. You will be happier elsewhere, as will we."
People who got the flier are cranky about it. According to Mediaite, one said the flier was, and I quote, "another sign that our democracy is in peril." Palm Beach Police Captain Will Rothrock is searching for a law that could be used to charge this unknown hero. Captain Rothrock claims, and I quote, "We understand that the lack of civility and respect for personal property displayed by this is concerning."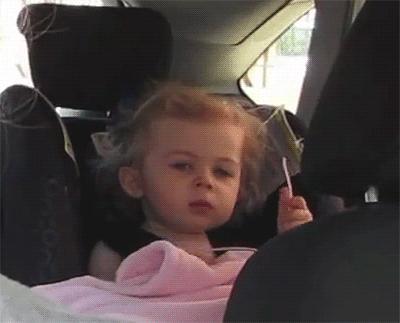 The only thing police should be giving Florida Man (or, I guess it could be Florida Dame) is a medal for his courageous action in these uncertain times. It's not just that liberal nincompoops are fleeing liberal cities because of the liberal policies for which they voted. It's that they are too big of nincompoops to realize those policies are why liberal cities suck so bad. These dinkuses are straight-up signaling they are going to move to low-tax, high-freedom states and vote for the same failed leadership that caused them to move.
Incredible virtue signaling. You're fleeing California to live in a conservative state because the policies here are better. If you truly thought Florida's politics are bad for you and your family, you could move to Denver, Seattle, Portland, or any other Democrat-run area. https://t.co/C6DesuWmkG
— Christina Pushaw 🐊 (@ChristinaPushaw) December 28, 2021
They leave New York and California for Florida and North Carolina. Then they turn Florida and North Carolina into New York and California, the states that they fled. At which point they'll leave Florida and North Carolina for Montana and South Dakota. Voting for the same losers and the same failed policies that caused them to flee their most recent home.
It's a never-ending cycle. This Florida Man is only looking to break it. He should be commended.
Get your content free from Big Tech's filter. Bookmark this website and sign up for our newsletter!