Each day we overwhelm your brains with the content you've come to love from the Louder with Crowder Dot Com website.
But Facebook is...you know, Facebook. Their algorithm hides our ranting and raving as best it can. The best way to stick it to Zuckerface?
Sign up for the LWC News Blast! Get your favorite right-wing commentary delivered directly to your inbox!
Politics
Dan Crenshaw Brilliantly Defines Antifa in Only 40 Seconds
September 18, 2020
For reasons known only to them, Democrats seem intent on pushing the lie that Antifa isn't real. To be fair, it's sometimes easy to confuse them with Black Lives Matter and a host of other leftist douchecanoes. I find it easier to just put them all under the umbrella "Biden Supporters." But to still be pretending that you can lie about them not existing, counting on most of the media to swear by it — because Democrats know if they lie, they can count on most of the media to swear by it — is just silly. It's insulting to people's intelligence. Plus, there's the whole growing body count thing (see PORTLAND ANTIFA KICKS OFF THE DEMOCRAT CONVENTION BY PULLING A MAN FROM HIS CAR AND BEATING HIM and THE PORTLAND ANTIFA GUY WHO KILLED THE TRUMP SUPPORTER? HE'S DEAD ...).
Even the FBI claimed they are not an organized group. It took our favorite one-eyed badass Dan Crenshaw under a minute to destroy that narrative.
This is an ideology that organizes locally, it coordinates regionally and nationally, it wears a standardized uniform, it collects funds to buy high-powered lasers to blind federal officers, build homemade explosive devices, feed their rioters, since they clearly aren't working, and then bail out those who have been arrested. This is an ideology that has trained its members, makes shield wall phalanxes to attack federal officers. It formed an autonomous zone in an American city and besieged a federal courthouse in another, so it just seems to be more than an ideology.
Crenshaw then asked the FBI director to define what he means by "it's not a group." Here's a dramatic interpretation of his response.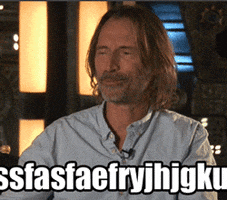 You can't fight an enemy until you define an enemy. The left refuses to do so because the enemy is their ideological fellow travelers. Plus, they stan the damage and unrest Antifa is causing in an election year. It took a congressman only 40 seconds to destroy the "Antifa isn't real" myth. Others need to follow suit.
Why Democrats Destroy Cities | Louder With Crowderyoutu.be
Not subscribed to the podcast?Fix that! It's completely free.