Each day we overwhelm your brains with the content you've come to love from the Louder with Crowder Dot Com website.
But Facebook is...you know, Facebook. Their algorithm hides our ranting and raving as best it can. The best way to stick it to Zuckerface?
Sign up for the LWC News Blast! Get your favorite right-wing commentary delivered directly to your inbox!
Articles
Dan Crenshaw Highlights Democrats' Support of Open Borders
July 22, 2019
Dan "The Man" Crenshaw is at it again. Our favorite cyclopian congressman is calling out the Democrats over their obvious support for open borders. The left seems to think nobody on the right can see their true intentions in this immigration debate. Dan is proving you don't even need both eyes to do so.
Behold his awesomeness:
Are we debating open borders? If Democrats are against a wall, against closing asylum loopholes, against deportatio… https://t.co/RUW67qNgrH

— Rep. Dan Crenshaw (@Rep. Dan Crenshaw) 1563742474.0
We often accuse the other side of being for open borders. I do honestly think we've gotten to a point where we're actually debating between open borders and managed borders, and I hope we're not there. But, all indicators seem to speak we are there.

We don't want walls, no walls. No physical barriers of any kind to prevent anybody from just walking across our border. No reforms to the asylum process. In fact, this bill completely reverses any attempt to stop the abuses on our asylum process. Decriminalize illegal border crossings. That's another one we've heard. No internal enforcement, no deportations.

I have no choice but to believe this is a direction towards open border policy, and I hope we're not there.
Direct and to the point. Crenshaw for the win. Forever and ever.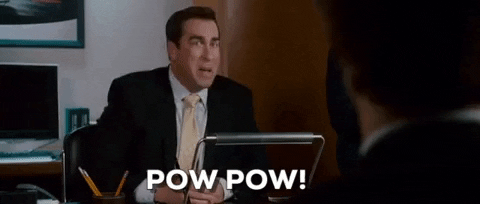 It's apparent lefties don't want to come to any middle ground. It's either "knock down the fences and register every illegal to vote" or bust. If you think we should have a border at all, you're a white supremacist ninnymuggins who wants to put kiddos in cages.
All the beers to Dan for having the stones to point out the left's true feelings on open borders. They're scheming to flood the U-S-of-A with new voters illegals in order to further their douchey agenda. Much like our favorite eye-patched ass-kicker in Congress, we're not falling for their lies.
While we're talking immigration:
NOT SUBSCRIBED TO THE PODCAST? FIX THAT! IT'S COMPLETELY FREE ON BOTH ITUNES HERE AND SOUNDCLOUD HERE.