Each day we overwhelm your brains with the content you've come to love from the Louder with Crowder Dot Com website.
But Facebook is...you know, Facebook. Their algorithm hides our ranting and raving as best it can. The best way to stick it to Zuckerface?
Sign up for the LWC News Blast! Get your favorite right-wing commentary delivered directly to your inbox!
Culture
Charles Barkley Offers Common Sense Solution to Handle Obnoxious, Entitled Hecklers: 'Let Me Beat Their A**'
May 09, 2022
One of the greatest philosophers of this generation, Mike Tyson, once said: "Social media made y'all way too comfortable with disrespecting people without getting punched in the mouth." People in 2022 could use a reminder of this. Including, TWO DIFFERENT PEOPLE who tried to get in Mike Tyson's face, both in the same month. NBA legend and tickler of Shaq's funny bone Charles Barkley has a solution.
There have been a number of unruly fans at sporting events lately. Also, comedy shows. Also, the Oscars. Barkley's solution is to give a heckler five minutes to say what they want to Sir Charles' face as he punches the heckler in his. (h/t the content curators at Whiskey Riff)
"Some of the stuff these fans say. Let's take it right down to center court for five minutes."

Charles Barkley's solution to checking reckless fans at NBA games 😂 pic.twitter.com/c8lSx22IR4
— Complex Sports (@ComplexSports) May 9, 2022
"Let's give me five minutes at center court with them, you ain't gonna press no charges, nobody gonna be sued civilly. Say what you just said to me right here for these five minutes, and I'm gonna beat your ass."
Barkley echoes a similar sentiment as comedian Kevin Hart, who applauded the Dave Chappelle attacker getting molly-whopped live on stage. A message needed to be sent. It also shows a contrast between Barkley's old-school mentality and young more sensitive players like LeBron James. LeBron will have you thrown out of a game if you say mean things about him. Barkley respects your right to freely expresses yourself. As long as he can freely express himself. With his fists. Slowly.
"I'm gonna take my time, I'm not gonna beat 'em up quickly. I'm gonna jab 'em a little bit, then I'm gonna lay the haymakers on their ass."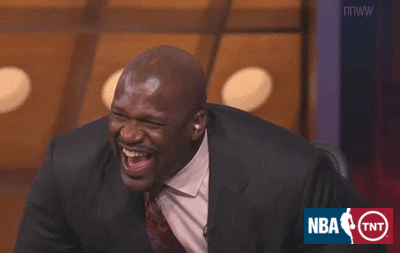 I've always been a fan of the time-honored "I'm rubber, you're glue" teachings. But if you are a celebrity and have seen the uptick in entitled fans thinking they can talk sh*t consequence-free, I can see where Barkley's plan would be attractive. It would be good business, too. A random fan screaming heckling gets selected at random to say everything they have to say to the player's face. What a once in a lifetime opportunity!

The Louder with Crowder Dot Com Website is on Instagram now!Follow us at @lwcnewswire and tell a friend!
DISTURBED Protesters Go Crazy Over Roe v. Wade Leak! | Louder With Crowderyoutu.be