Each day we overwhelm your brains with the content you've come to love from the Louder with Crowder Dot Com website.
But Facebook is...you know, Facebook. Their algorithm hides our ranting and raving as best it can. The best way to stick it to Zuckerface?
Sign up for the LWC News Blast! Get your favorite right-wing commentary delivered directly to your inbox!
Politics
Mike Tyson shares why he turned from an 'all-out liberal' to a conservative: 'It's common sense'
August 29, 2022
Mike Tyson took a break from having drunks step to him in public. Seriously, what's with the trend of people thinking they're going to challenge Mike Tyson in public? That's almost as bad of a decision as the people who voted for Biden in 2020.

Anyway, Tyson appeared on Newsmax where he slipped a jab into politics. Like many people when they are too young and naive to know better, he used to be a liberal. Then he had kids and took a look at the world.
"My family gets mad, my friends get mad when we talk politics. When I was younger, I was all-out liberal. But as I get older, and I look at my children, and I see what's out there in the world, I get a little conservative. It's common sense, looking at the world we have now. You want safety."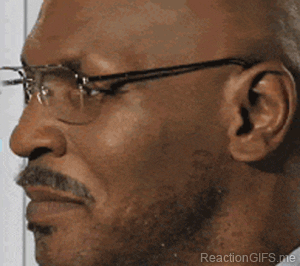 Since Tyson is a Florida resident, Greta Van Susteren tried to get Tyson's thoughts on Ron DeSantis. But the boxer said, "I can't talk names... The last time I tried to talk politics [publicly], wow, did they give me a beating." Which is disturbing. Because it means the one thing Tyson is afraid of is the liberal media.
But Tyson's conversion is a common one. That goes double over the past two years. People are waking up.
They are seeing what liberal policies are doing to crime in liberal cities and voting against it in the suburbs. They see the indoctrination camps liberals are making out of the public schools. They see how Biden's policies have caused them to struggle to make ends meet as inflation wrecks havoc on their bank accounts. They see the border crisis. Voters are seeing liberalism in all it's unbridled glory. And it sucks.
Turning a "little conservative" may not be enough for people to sign up for a $99 annual subscription to Mug Club yet. But it's enough to change voting habits. That's an important start.
><><><><><><
Brodigan is Grand Poobah of this here website and when he isn't writing words about things enjoys day drinking, pro-wrestling, and country music. You can find him on the Twitter too.
Facebook doesn't want you reading this post or any others lately. Their algorithm hides our stories and shenanigans as best it can. The best way to stick it to Zuckerface? Sign up for our DAILY EMAIL BLASTS! They can't stop us from delivering our content straight to your inbox. Yet.