Each day we overwhelm your brains with the content you've come to love from the Louder with Crowder Dot Com website.
But Facebook is...you know, Facebook. Their algorithm hides our ranting and raving as best it can. The best way to stick it to Zuckerface?
Sign up for the LWC News Blast! Get your favorite right-wing commentary delivered directly to your inbox!
Watch: Ben Shapiro Gives the SOTU Response the GOP Should Have Given
March 02, 2022
Iowa Governor Kim Reynolds wasted her opportunity to respond to Joe Biden's State of the Union. If Biden's speech was your senile grandpa telling you stories you know aren't true, Reynolds was your aunt forcing you to sit through a slide show of her vacation to Branson, Missouri. Disappointing, because I felt she had promise. Instead, she is down there with Marco Rubio's water bottle, Paul Ryan looking high AF, and whatever the hell Bobby Jindal was. If the GOP were smart (LOLWUT) they would have done something more like Ben Shapiro.
Like the GOP response, most of this was written before the speech. Unlike the GOP response, he effectively made the point-by-point case outlining what an unmitigated disaster Joe Biden has been.
Ben Shapiro Responds to Biden's State of the Union Addressyoutu.be
"On issue after issue, Joe Biden is not merely wrong, he is aggressively wrong; he is not merely foolish, he is stubbornly foolish. Joe Biden became president with one goal: to enshrine himself in history as a great leader. Today, we can safely say that he is one of the worst leaders in American history. [...] Biden promised stability. He promised he would be the adult in the room. Instead, he has acted like a toddler: whining, mewling, throwing tantrums, and then, in the end, capitulating."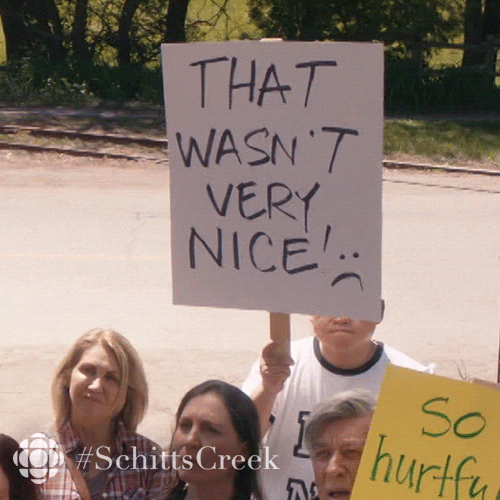 What makes the GOP responses disastrous is that they will choose speakers from outside of the beltway and have them say beltway things. Both Reynolds and Shapiro are average, middle-class Americans from the real American between NYC and LA. Reynolds is from Iowa, Shapiro is from Nashville. He wears a cowboy hat and everything. The difference is Shapiro's speech was written by non-DC people for non-DC voters. People who have real struggles.
Reynolds' speech was, at the very least, re-written by the Washington, DC, swamp for those whom the swamp thinks make up middle America. If Washington, DC, knew how anyone from outside of Washington, DC, actually thought and lived, it wouldn't be Washington, DC. Their knowledge of Americans' struggles is through pollsters who conduct polls from... Washington, DC. Noticing a trend?
Reynolds said nice words. Shapiro said similar words but delivered them in a way that resonates.
The Louder with Crowder Dot Com Website is on Instagram now!Follow us at @lwcnewswire and tell a friend!
OUTRAGEOUS! Try Not to Laugh as We Try and Get Kicked Off TikTok! | Louder With Crowderyoutu.be