Each day we overwhelm your brains with the content you've come to love from the Louder with Crowder Dot Com website.
But Facebook is...you know, Facebook. Their algorithm hides our ranting and raving as best it can. The best way to stick it to Zuckerface?
Sign up for the LWC News Blast! Get your favorite right-wing commentary delivered directly to your inbox!
Politics
BREAKING: Social Media Influencer Rep. AOC (D-Twitter) Quits Twitter
February 01, 2022
Stop the press! Hell may have frozen over, as Representative Alexandria Ocasio-Cortez announced on Instagram her exit from Twitter, reports the Independent.
She said she had stayed away from social media while recovering from her bout with COVID—although we know she didn't stay all the way away—and when she finally opened her Twitter app again she "felt like anxious."
"I found that when I went to open Twitter up again, it just like wasn't making me feel. So I mean literally I would go to open the app and almost felt like anxious."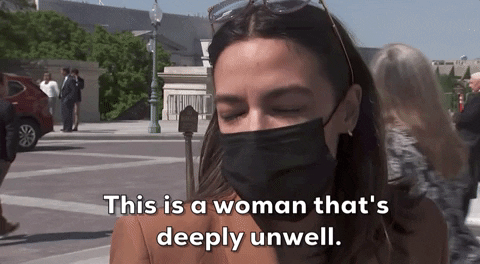 "People kinda fight and gossip and all sort of stuff so much. [...] And there is a lot of negativity on there."
Don't worry, though. She isn't quitting quitting. She's taking a brief sabbatical.
She finished her little announcement reassuring her adoring fans she plans to return. But we knew she couldn't stay away for too long. AOC's constituency is pretty much Twitter and Instagram. She definitely isn't representing anyone in New York. If she ditches Twitter, who exactly is she going to represent in Congress?
It is interesting, however, that an unhinged radical leftist like AOC would be receiving enough "negativity" to get her to notice what kind of garbage world Twitter really is. Perhaps there were just enough people calling her a reprehensible hypocrite after her brief vaca in Florida as New Yorkers suffer under draconian COVID mandates that she supports.
The Louder with Crowder Dot Com Website is on Instagram now!Follow us at @lwcnewswire and tell a friend!