Each day we overwhelm your brains with the content you've come to love from the Louder with Crowder Dot Com website.
But Facebook is...you know, Facebook. Their algorithm hides our ranting and raving as best it can. The best way to stick it to Zuckerface?
Sign up for the LWC News Blast! Get your favorite right-wing commentary delivered directly to your inbox!
Hundreds of employees left unemployed after Bud Light's latest attempt to recover from Dylan Mulvaney debacle
July 27, 2023
We are approaching four months since Bud Light made the colossal marketing mistake of going into business with controversial titface performer Dylan Mulvaney. And as parent company Anheuser-Busch is forced to lay off hundreds of employees, Mulvaney is cashing in on the college lecture circuit telling college students "damn, I feel like a woman." Doo doo, doo doo, doo, doo doo.
Let's go... girls?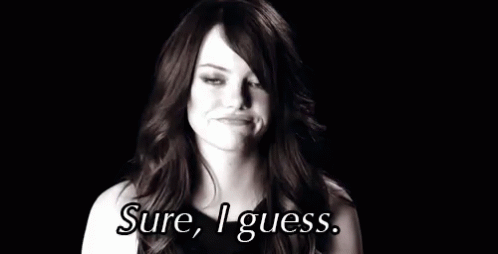 Ever since Bud Light bypassed thousands of real girls who love college basketball in favor of guy who presents as a girl who doesn't know what a "March Madness" is, sales are down over 25%. Bud Light is no longer even a top TEN beer in America and lost its top spot in bars and restaurants. Though in fairness to the TikTok ingénue, having your executives lash out at how much they hate your customers may have played a hand.
Anheuser-Busch CEO Brendan Whitworth made the layoff announcement that affects hundreds of employees. He didn't mention the controversy since he doesn't like putting Dylan's name in his mouth, but... know what I mean?
"While we never take these decisions lightly, we want to ensure that our organization continues to be set for future long-term success. These corporate structure changes will enable our teams to focus on what we do best—brewing great beer for everyone."
Some of you may be thinking, "What about Dylan Mulvaney? Is Dylan Mulvaney going to be okay?" Dylan is getting $40,000 a pop to go to college campuses and discuss "women's empowerment" with your daughters. And I guess your sons too.
Because I don't know about you, but when I want someone to talk to me about women's empowerment, I want to hear from this dude.
It's a great hustle if you can get it. Maybe Anheuser-Busch can pay Dylan $40,000 to teach their now-former employees how to make money as an influencer. It's really easy. Start a TikTok. Pretend you're a girl. Print money.
><><><><><><
Brodigan is Grand Poobah of this here website and when he isn't writing words about things enjoys day drinking, pro-wrestling, and country music. You can find him on the Twitter too.
Facebook doesn't want you reading this post or any others lately. Their algorithm hides our stories and shenanigans as best it can. The best way to stick it to Zuckerface? Sign up for our DAILY EMAIL BLASTS! They can't stop us from delivering our content straight to your inbox. Yet.