Each day we overwhelm your brains with the content you've come to love from the Louder with Crowder Dot Com website.
But Facebook is...you know, Facebook. Their algorithm hides our ranting and raving as best it can. The best way to stick it to Zuckerface?
Sign up for the LWC News Blast! Get your favorite right-wing commentary delivered directly to your inbox!
Watch: Woman tries fueling her Tesla at a GAS station to the amusement of two dudes laughing their butts off
July 05, 2023
You never know when content is going to hit, like when you are parked behind a Tesla at a gas station. Yes, parked behind a TESLA at a GAS station. Welcome to England, the country we just celebrated breaking up with. And we are never, ever, ever getting back together.
You know the viral video disclaimer about missing context and the like. There is also the chance this is a put-on, but I want to believe it is real.
"Why is there a Tesla here? Bro. It's an electric car."
The highlight is when the one bloke convinced his friend to go out and "help" her.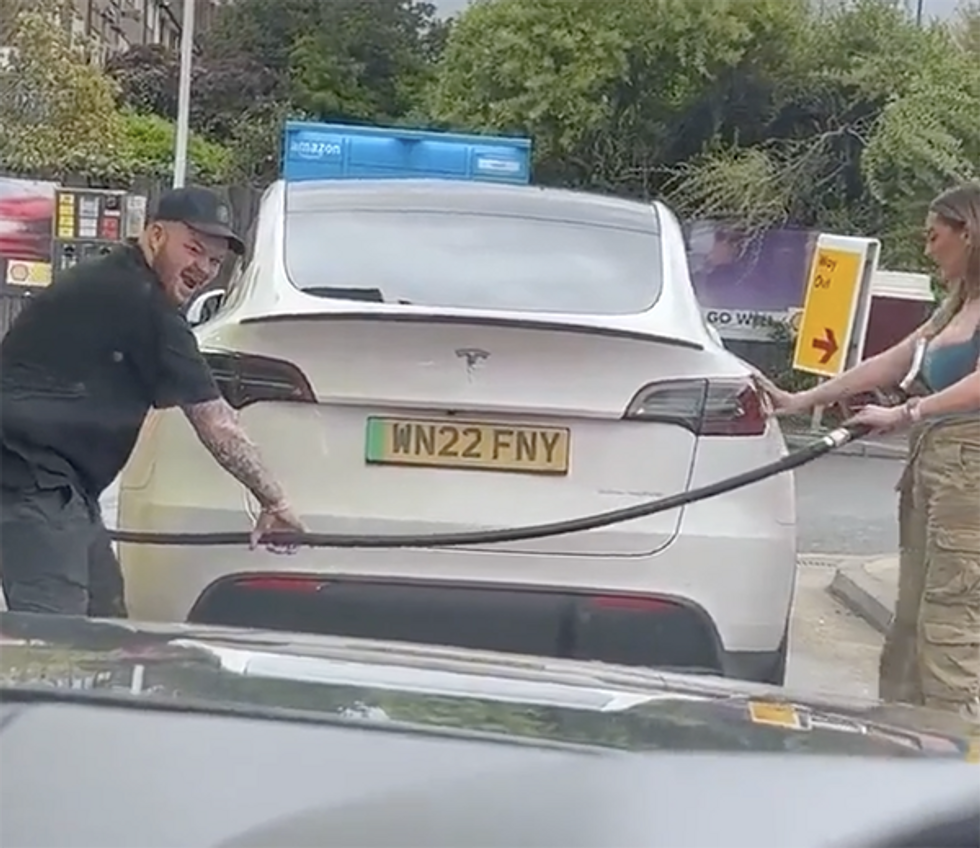 "I told her it's on the other side."
To those of you who say this is "staged" or that she was doing this for "clout," I think the truth lands somewhere in the middle. The Daily Star got an interview with the social media influencer and Tesla owner. Yes, I made an attempt to fact-check content in the middle of writing a post about said viral content. Don't look at me like that. It's the day after July 4th and I'm hungover.

The video has racked up over four million views and is from a few months ago. Even Elon Musk has responded:
As for whether it was staged or not, it was not. Or, it probably wasn't. The confused social media influencer (name withheld because I refused to acknowledge self-proclaimed "social media influencers" as real people) said she was having a day:
I honestly don't know what I was doing, it was the end of a long day and the car is brand new. I just rolled up into the petrol station thinking about the sweets I was going to get from the counter rather than the fact my car doesn't actually need petrol.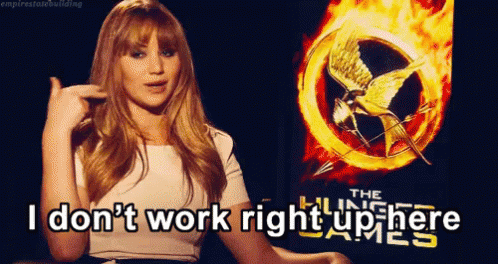 In her defense, this isn't the dumbest car move we've seen. The goes to the dame who drove away with the gas pump still sticking out of her car. Maybe was staged for clout too. I don't know what clout comes from staging a viral video that makes you look like a dingbat, but you do you.
><><><><><><
Brodigan is Grand Poobah of this here website and when he isn't writing words about things enjoys day drinking, pro-wrestling, and country music. You can find him on the Twitter too.
Facebook doesn't want you reading this post or any others lately. Their algorithm hides our stories and shenanigans as best it can. The best way to stick it to Zuckerface? Sign up for our DAILY EMAIL BLASTS! They can't stop us from delivering our content straight to your inbox. Yet.