Each day we overwhelm your brains with the content you've come to love from the Louder with Crowder Dot Com website.
But Facebook is...you know, Facebook. Their algorithm hides our ranting and raving as best it can. The best way to stick it to Zuckerface?
Sign up for the LWC News Blast! Get your favorite right-wing commentary delivered directly to your inbox!
Politics
Watch: Democrat congresswoman's performance was so embarrassing it can be summarized with one word, "threesome"
March 10, 2023
Rep. Sylvia Garcia (D-elderly) is lucky she is a Democrat and the old Twitter regime isn't in charge. Had she been a Republican and the old guard was still manipulating trends, #whoisthisidiotaskingquestions and "congresswomanmemawsaidwhat would be battling it out for number one. While confronting reporters about their reporting on the internet, she didn't seem to grasp how the internet works. Or what a threesome is.
It was the Committee on the Weaponization of the Federal Government hearing. The one where so-called congresswoman Stacey Plaskett couldn't be bothered to pay attention. Journalists Matt Taibbi and Michael Shellenberger were being grilled on their release of the "Twitter Files." Let's set aside how Democrats are literally shredding the first amendment literally with the way they demand reporters reveal their sources.
Rep. Garcia was grilling them on the Twitter Files. She didn't understand how Twitter works.
Or Substack. The two mediums that the Twitter Files were released on.
But the highlight and the part where everyone could barely contain their laughter was when she brought up Bari Weiss. Bari Weiss who a) the congresswoman never heard of, and b) the congresswoman in her senile confusion made a rather unfortunate insinuation about:
"So you're in this as a threesome?"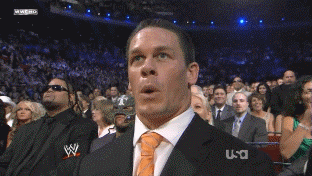 The people in attendance weren't the only ones struggling to maintain decorum.
It's not that anyone should be surprised democrats aren't taking hearing seriously. To begin, it's a congressional hearing. They aren't meant to be taken seriously. But also, weaponizing the federal government against American citizens is what gets the Democrat Party off. I'm surprised Democrats bothered showing up and didn't walk out in the some lame-ass publicity stunt.
That may have been preferable instead of having this dingbat up there asking questions.
Editor's Note:
It's official. MugClub. Is. Back.
Everyone here at the team is thrilled to inform you that MugClub relaunches on March 20, 2023. It is bigger, it is better, it is more affordable, it will include MORE content than ever AND it's powered by Rumble!
Did I mention that the annual price has been lowered from $99 to $89?