Each day we overwhelm your brains with the content you've come to love from the Louder with Crowder Dot Com website.
But Facebook is...you know, Facebook. Their algorithm hides our ranting and raving as best it can. The best way to stick it to Zuckerface?
Sign up for the LWC News Blast! Get your favorite right-wing commentary delivered directly to your inbox!
Politics
Poof! San Francisco disappears its homeless crisis ahead of Joe Biden meeting with Chinese President Xi
November 12, 2023
Whenever we write about the fecal, needle, and homeless-stained streets of San Francisco, it's common for people to wonder to themselves why nothing can be done about it. As it turns out, something CAN be done about it. The problem is the government chooses NOT to do something unless there's a good reason to. Like, not wanting to embarrass themselves in front of Chinese President Xi as Joe Biden is summoned to meet with him.
To set the stage, a video had gone viral on (ironically enough) TikTok illustrating what a sh*thole San Fran is. This is what the city looked like on November 6th.
And this is what the city looked like on November 11th:
Xi agreed to meet with Biden at the Asia-Pacific Economic Cooperation (APEC) summit in San Francisco. APEC, founded in Australia and headquartered in Singapore, is an inter-governmental forum for 21 member economies in the Pacific Rim that promotes free trade throughout the Asia-Pacific region. That is a lot of words that can best be summarized with one: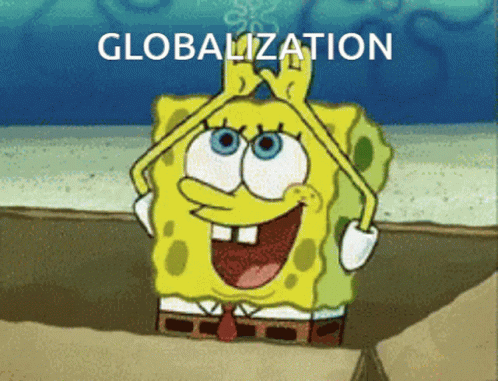 Biden and California Governor Gavin Newsom, who himself traveled to China to kiss the ring of Xi, didn't want to be embarrassed in front of their benefactor and ideological comrade. So the drug problem, the homeless problem, the crime problem, and the poop problem that the progressives who run San Francisco make American citizens deal with disappears for a few days.
As someone who lives out in Real America, where streets are clean and laws are enforced, I can be pretty critical of progressive-run cities. It's easy, and dare I say fun, to mock the progressive voters who keep electing the same progressive politicians to enact progressive policies, then wonder why it's unsafe to leave their glorified closet they call an "apartment" at night.
But I have to hand it to San Francisco. It's not that the city is incompetent. It's that they need the right motivation. Because THIS is impressive:
For more on an average day in the life as a San Francisco citizen:
Police Allow Child Molester To Camp Across School Offering Free Fentanyl: "He's in compliance with his sex registration"
Crime is so bad in San Francisco Bay, boats are being raided by pirates (no, not the kind you're thinking)
Only 3% of San Francisco Restaurants Have Not Been Vandalized In Past Month
San Francisco Won't Fix Surging Crime And Drug Use Problem, But Hired This Guy To Combat 'Ongoing Narrative' About It
Woman melts down describing another incident on the San Francisco streets: "Move, or I'll rape you"
><><><><><><
Brodigan is Grand Poobah of this here website and when he isn't writing words about things enjoys day drinking, pro-wrestling, and country music. You can find him on the Twitter too.
Facebook doesn't want you reading this post or any others lately. Their algorithm hides our stories and shenanigans as best it can. The best way to stick it to Zuckerface? Sign up for our DAILY EMAIL BLASTS! They can't stop us from delivering our content straight to your inbox. Yet.