Each day we overwhelm your brains with the content you've come to love from the Louder with Crowder Dot Com website.
But Facebook is...you know, Facebook. Their algorithm hides our ranting and raving as best it can. The best way to stick it to Zuckerface?
Sign up for the LWC News Blast! Get your favorite right-wing commentary delivered directly to your inbox!
International
Smug electric vehicle owners join forces, demand neighbors ration energy so they can charge their cars
October 15, 2022
Our story takes place in Australia. I defy you to tell me you can't see this happening in a California suburb. Electric vehicle owners banded together and, at least according to the Daily Mail, passed around a flier to neighbors telling them to ration THEIR energy so that their cars can be charged. Effectively completing the transformation of EVs becoming the new mask for progressive virtue signalers.
Imagine finding this note on your front door. Then imagine -- upon crumpling the note up, shinning it up real nice, and turning it sideways -- how far up the EV owner's arse you can shove it.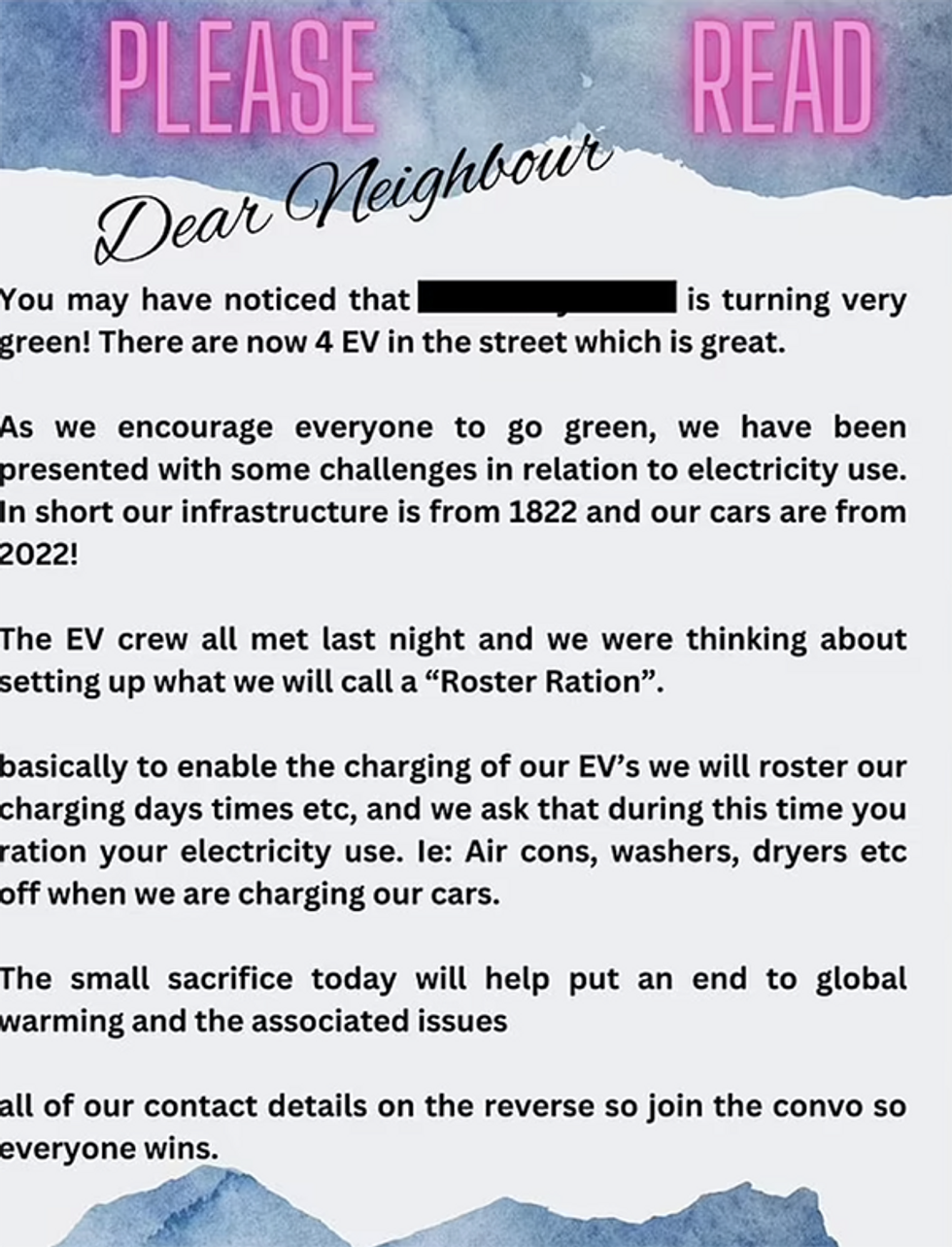 The words "eat a d*ck" get used a lot these days...The Daily Mail
There are two sentences that deserve your undivided attention:
There are now 4 EV in the street, which is great.

The EV crew all met last night and we were thinking about setting up what we call a "Roster Ration."
The EV crew of four people took it upon themselves to decide, in order to make things more convenient for them, their neighbors should make their own lives more difficult. Because we "all" need to do "our" part. It just so happens doing "our" part is for their convenience.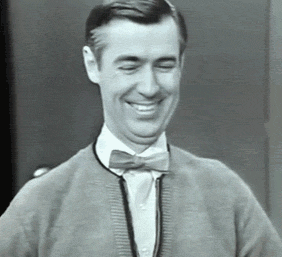 Of course, this is Australia. It's the land down under where the citizens love having people tell them what to do. Had this note been placed on the front door of an American suburb, we would have a more appropriate response. We'd turn our air conditioners down to 69 (giggity) while running both our washer and our drier at the same time. And depending on how annoying these neighbors are, idling our cars just to be a dick. Though the neighbors could get revenge if it rains too much and their EV catches fire.
Keep in mind, the lie that you are saving money not having to pay for gasoline has already been exposed. And governments are telling EV owners when they can and can't charge their EVs after announcing a ban on more reliable gas-powered vehicles.
This four-person "EV crew" is trying its best to do what its government wants them to do while signaling their virtue bright enough to power up solar panels. Help them help you, people!
Facebook doesn't want you reading this post or any others lately. Their algorithm hides our stories and shenanigans as best it can. The best way to stick it to Zuckerface? Bookmark LouderWithCrowder.com and check us out throughout the day!
Also follow us on Instagram, Twitter and Gettr!
Sex Offender's Rehab Goes TERRIBLY WRONG! | Louder With Crowderyoutu.be