Watch: Mr. Rogers' song about "boys being boys" resurfaces, and he sounds like he was trying to warn us
February 04, 2023
Mr. Rogers tried to warn us. Sometime in the 60s, in between kicking it with Mr. McFeely and hanging out in the Land of Make-Believe, Fred Rogers knew what was up. He knew there were shadowy forces lurking, waiting to confuse children on sex and gender. So Mr. Rogers wrote a song about it ... in 1967.
Shout out to BizPacReview for digging up this valuable lesson from Mr. Rogers about boys and girls.
"Boys are boys from the beginning. If you were born a boy, you stay a boy. Girls are girls right from the start. If you were born a girl, you stay a girl, and grow up to be a lady. Everybody's fancy, Everybody's fine. Your body's fancy and so is mine."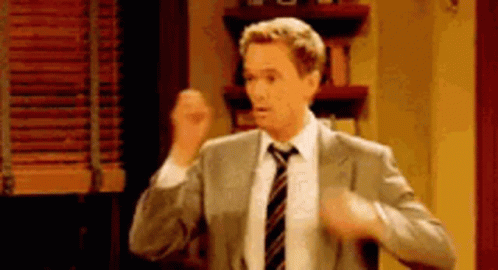 Mr. Rogers even doubled down during an appearance on The Tonight Show. The real The Tonight Show, with Johnny Carson. You youngbloods may not know this, but the show Jimmy Fallon hosts used to be funny and not the cringe-machine it is now.
Rogers was asked about the message he is trying to send in the song: "Sometimes children think that they might change, they might have to change after a while. You know, we laugh about that now, but it's because we had that concern when we were little."
Mister Rogers knew something way back in 1980 and tried to warn us. We laughed at him because we thought what he said was silly and nonsense.

Now we live in a silly and nonsensical reality. pic.twitter.com/pMfUefOR4D
— The one who knocks (@__Heisenburg__) January 13, 2023
Fred Rogers was both a pastor and someone who studied child psychology. He knew. He knew about all of it. Everything that is happening in 2023 that we're expected to accept as reality -- lest we be labeled an ever-growing list of -phobic -- Fred Rogers knew. He tried to warn us. But it sounded so preposterous in the 60s and 80s.
I think we all know what happens now. A corporate media journalismers sees too many conservatives having fun with this, and writes a piece citing a random relative of Rogers claiming he was pro-radical gender ideology the entire time. Also, the right is "seizing" on the old song. Always seizing.
Editor's Note
LwC is on Substack now! Each day we overwhelm your brains with the content you've come to love from the Louder with Crowder Dot Com website.. but algorithms hide our ranting and raving as best they can. The best way to stick it to Big Tech? Subscribe to For the Content!
Jordan Peterson Dissects Psychology of Why People Become Left or Right | Louder With Crowderyoutu.be