Each day we overwhelm your brains with the content you've come to love from the Louder with Crowder Dot Com website.
But Facebook is...you know, Facebook. Their algorithm hides our ranting and raving as best it can. The best way to stick it to Zuckerface?
Sign up for the LWC News Blast! Get your favorite right-wing commentary delivered directly to your inbox!
Woman wipes out after losing argument to a raccoon, but the real comedy is when her boyfriend gets involved
July 06, 2023
We interrupt your regularly scheduled news for today's episode of Girl vs. Raccoon. It's a niche audience. It's from the people who brought you such hits as Fox vs. Grandmother and Bear vs. 7-11. I'll spoil the story and say that the raccoon won this round. But it's not about the destination, it's about the journey. And our journey begins on a street in Somewhere U.S.A.
It is unclear what the woman, we'll call her Marge, and the raccoon were arguing about. Maybe the raccoon stole her cheesecake. Maybe the raccoon called Marge by the wrong pronouns. Maybe Marge was convinced the raccoon was Bradley Cooper in costume and wanted him to sign her Guardians of the Galaxy poster. Marge was saying "I know you're Bradley Cooper" and the raccoon was saying... I don't know, whatever sounds a raccoon makes.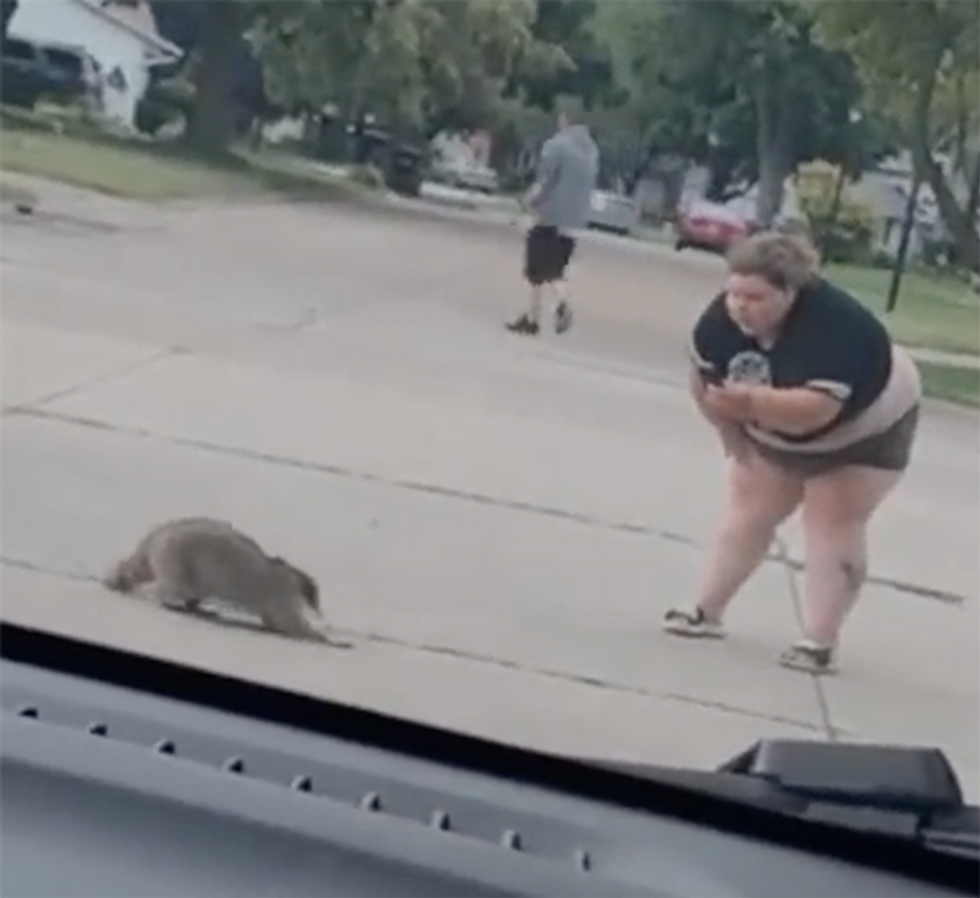 The raccoon grew tired of such silliness and started chasing Marge away. I doubt the raccoon told her "I just wanted to take another look at you." Though if raccoons could laugh, this was had to be in hysterics when Marge -- dressed like... that -- wiped out in the street.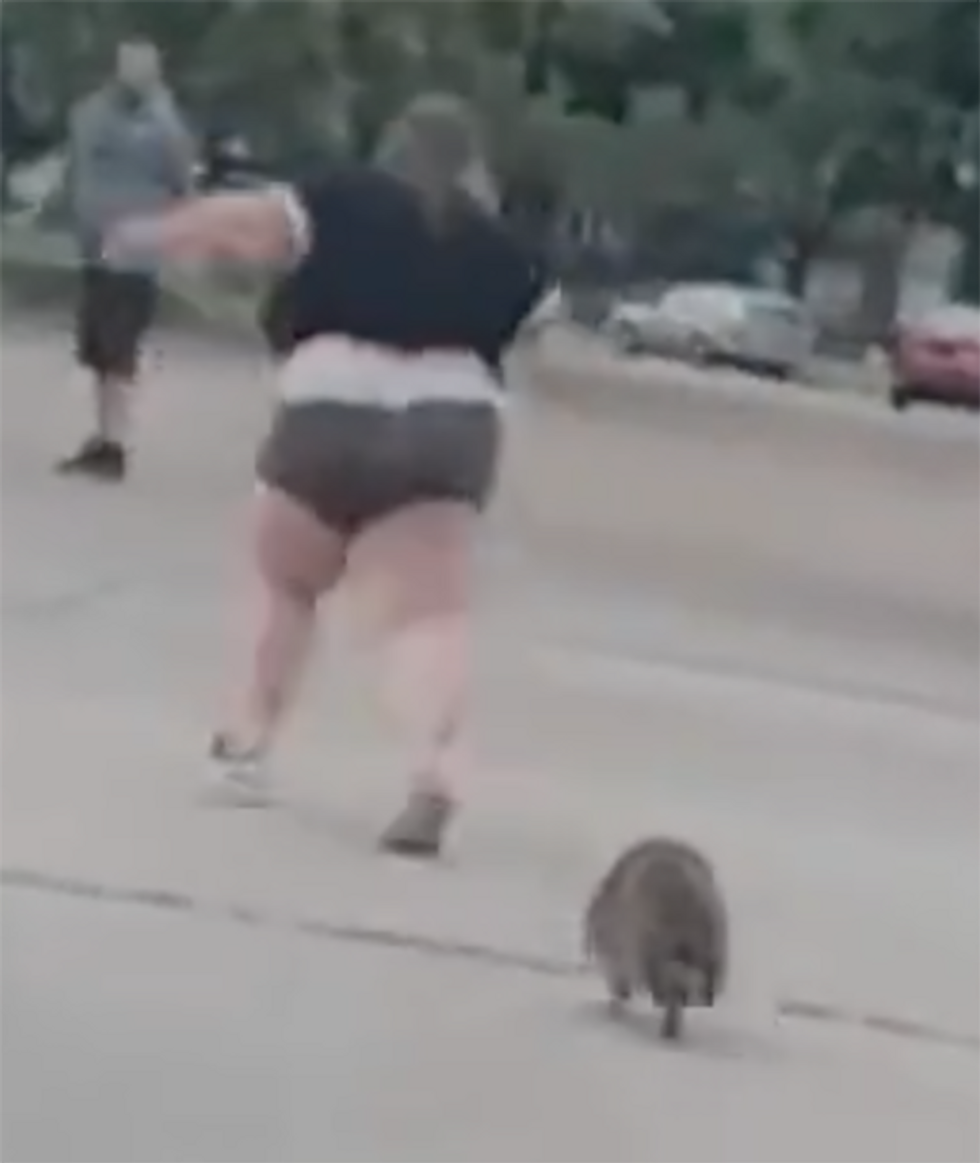 Here's where the boyfriend -- let's call him Reggie -- comes in. Or, if not the boyfriend, the guy Marge only likes as a friend. Reggie flexed on the raccoon. Like, legit flexed on him. He assumed a "come at be bro" fighting stance. To a raccoon. At this point in the video, I wish the raccoon WAS being voiced by Bradley Cooper. I'd love to hear the raccoon telling Reggie "you don't want these paws" before he starts gnawing Reggie's face off.
Instead, the raccoon responded to the flex with a flex of his own. And Reggie ran away.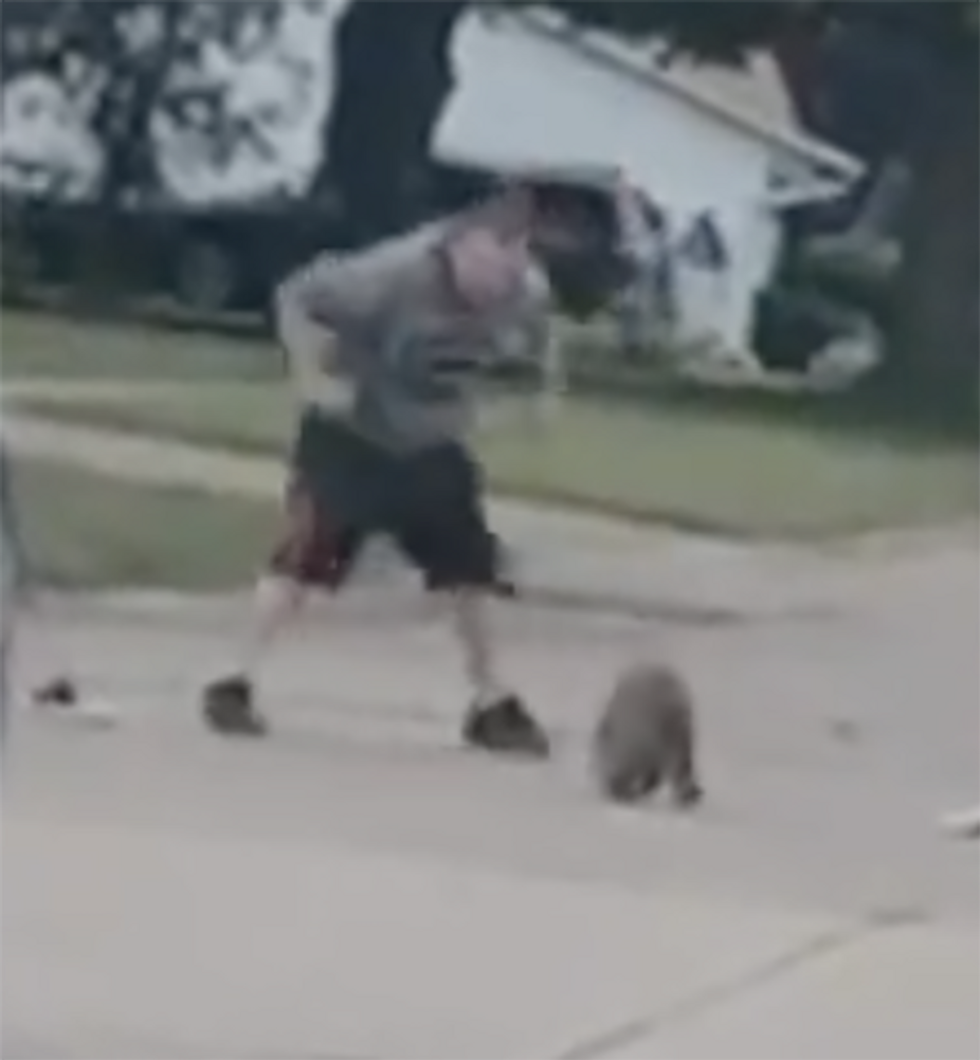 The real MVP is my man in the car who saw it go down on sight and thought to record it. I won't even deduct him a point for not having sound. What's important is that he thought of those of us who hustle content for a living and didn't hesitate. 10/10 content.
><><><><><><
Brodigan is Grand Poobah of this here website and when he isn't writing words about things enjoys day drinking, pro-wrestling, and country music. You can find him on the Twitter too.
Facebook doesn't want you reading this post or any others lately. Their algorithm hides our stories and shenanigans as best it can. The best way to stick it to Zuckerface? Sign up for our DAILY EMAIL BLASTS! They can't stop us from delivering our content straight to your inbox. Yet.