Each day we overwhelm your brains with the content you've come to love from the Louder with Crowder Dot Com website.
But Facebook is...you know, Facebook. Their algorithm hides our ranting and raving as best it can. The best way to stick it to Zuckerface?
Sign up for the LWC News Blast! Get your favorite right-wing commentary delivered directly to your inbox!
Old UK Man Defends Himself with Knife, Stabs Armed Robber to Death
May 04, 2019
Once upon a time, the UK banned all the shooty things, thinking violent crime would disappear overnight. Alas, bad people continued to do bad things. Who could've known? Well, just like crooks improvised by switching to pointy things, so did homeowners. Take this badass old guy for example, who offed a screwdriver-wielding baddie with a knife:
Burglar Henry Vincent was high on cocaine and heroin when he was fatally stabbed once in the chest by a Richard Osborn-Brooks, then 78. Mr Osborn-Brooks was woken in the early hours of April 4 by two men breaking into his home. He was initially arrested on suspicion of murder but later released and told by police he would face no further action.

"His mate had a sharp thing in his hand, afterwards I realised it was a screwdriver... I said 'mine's bigger than yours'. He said 'come near me and I'll stab you'. He came toward me with the screwdriver... I just put the knife forward."
See, the only thing that'll stop a bad guy with a pointy thing is a good guy with a pointy thing.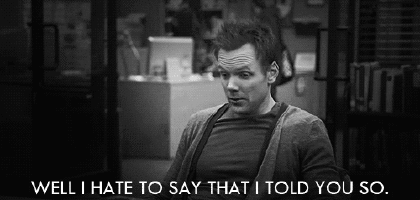 God, I wish someone caught this encounter on film. "Mine's bigger" sounds like something straight out of a Clint Eastwood movie. "Screwdriving Stanley" thought he could best the old guy with his Phillips-head. He thought wrong.
Note also how the po-po originally arrested the old guy for murder. As if there's something ethically questionable about defending your life against a criminalizing dickweed with a screwdriver. Over here, we'd thank the guy for his service to humanity and buy him all the beers. Though the UK, like most other countries, seems stuck in perpetual Opposite Day.
As we speak, lefties in the UK are trying to implement knife control. I guess they didn't learn from their failures with the boomsticks. However, like this tale shows, bans don't work. If you ban knives, crooks will just use blunt objects to crack people's noggins like a pinata. Though, I'm not holding my breath on the UK government taking a hint.
While we're talking knife control:
NOT SUBSCRIBED TO THE PODCAST? FIX THAT! IT'S COMPLETELY FREE ON BOTH ITUNES HERE AND SOUNDCLOUD HERE.