Each day we overwhelm your brains with the content you've come to love from the Louder with Crowder Dot Com website.
But Facebook is...you know, Facebook. Their algorithm hides our ranting and raving as best it can. The best way to stick it to Zuckerface?
Sign up for the LWC News Blast! Get your favorite right-wing commentary delivered directly to your inbox!
Articles
Obama Calls Democrats "Too Far Left" which Inspired some Jokes from Bill Burr
November 18, 2019
Here's the setup, President Barack Obama criticized his fellow Democrats for swan diving into the crazy. Full disclosure: I haven't read the full article yet, but I suspect Obama, who is basically to the left of Mao, has probably watched the same Democrat debates we have and thought, ho lee fook. Yang demanding we give up cars, Kamala suggesting we give up meat, Sanders demanding we just give up, and Biden losing his teeth. His actual teeth. Anyway, what resulted was a trend with #TooFarLeft, which inspired comedian Bill Burr to poke extra fun at those who think fun is a demotivational poster.
The original story that started at it all. Providing for le context:
Then Bill Burr, genius:
Bill Burr's hashtags really nail it. If you didn't catch them the first time, read those tweets again and cannonball in the comedic gold.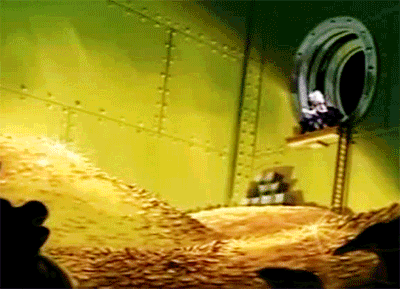 Great comedy always has a grain of truth. In the above case, it's not grains so much as a two-ton pallet of sandbags. Vegans are feeling even more militant since they've been depriving themselves of delicious animal meats, and seem to have partnered with ecosexuals to bring about the apocalypse. Except it won't be an apocalypse of zombies so much as legions of hangry people forced to eat bugs. Maybe after they've used the bugs in bizarre sex play. Since that's a thing now.
The global warming alarmists are also calling for The End Times, but aren't acting like The End Times are near based on their own behavior. If you missed it, Piers Morgan had some fun at the global alarmists' expense: Piers Morgan Grills 'Extinction Rebellion' Co-Leader on Her Personal Carbon Footprint.
The reason the left has gone too far left is probably that the fringe has taken over the mainstream and is now running the asylum. The best way to combat it is first to raise awareness -- thanks Bill and Barack -- then to quickly squash it like a centipede that didn't' deliver the sexual arousal a too-far-leftist expected.
NOT SUBSCRIBED TO THE PODCAST? FIX THAT! IT'S COMPLETELY FREE ON BOTH ITUNES HERE AND SOUNDCLOUD HERE.