Each day we overwhelm your brains with the content you've come to love from the Louder with Crowder Dot Com website.
But Facebook is...you know, Facebook. Their algorithm hides our ranting and raving as best it can. The best way to stick it to Zuckerface?
Sign up for the LWC News Blast! Get your favorite right-wing commentary delivered directly to your inbox!
Netflix Puts Woke Employees on Notice in New Culture Memo: 'This May Not Be the Best Place for You'
May 13, 2022
If you are a woke ultra-leftist chucklehead looking to carry on over a comedy special you don't like, Netflix wants you to know where the door is and to be mindful of it hitting you in your hindparts as you walk through it. This is according to a new anti-censorship portion of the company's "culture memo." Variety reports it's in response to the Dave Chappelle controversy.

To recap, Chappelle released a comedy special called The Closer where he punched up making jokes about a powerful activist group. Critics called it "transphobic." Netflix employees cried and took an extended lunch break one day that they called a protest, They were encouraged by unfunny and insufferable celebrities. Dave Chappelle, in response, didn't give a f*ck.
In the new culture memo, Netflix explains how art, entertainment, and artistic expression work. The world is a big place where content consumers have a spectrum of opinions and points of view. People are entertained by different things. And the company, at least in this memo, claims to be okay with that. "We let viewers decide what's appropriate for them, versus having Netflix censor specific artists or voices."
Employees are informed they have to work on content they are offended by and might read titles that make them sad. If that sounds like you, "if you'd find it hard to support our content breadth, Netflix may not be the best place for you."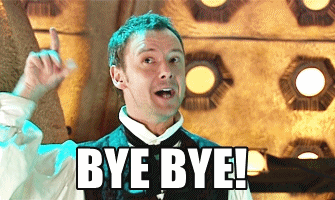 This culture memo only leaked the other day. As of this writing, there have yet to be anonymous employees crying to blogs that Netflix is making them unsafe by endorsing literal violence with their words and outdated commitment to freedom of expression. Twitter HQ is less than an hour away. Maybe employees can form a support group.
None of this means that Netflix is going to be streaming the new Dave Landau special anytime soon. The company still has a commitment to progressive programming. But if one of their programs checks off a number of boxes to make it acceptable to the left and an employee is upset about the one box it doesn't, they need to shut up about it.
Netflix Went WOKE! Now They're Going Broke! Elon Musk Calls Them Out! | Louder With Crowderyoutu.be