Each day we overwhelm your brains with the content you've come to love from the Louder with Crowder Dot Com website.
But Facebook is...you know, Facebook. Their algorithm hides our ranting and raving as best it can. The best way to stick it to Zuckerface?
Sign up for the LWC News Blast! Get your favorite right-wing commentary delivered directly to your inbox!
US naval academy introduces 'walking safe spaces' with new diversity and inclusion program
September 03, 2022
As if the US Navy needed to become any more of a joke, it's rolling out a new initiative called the "Diversity Peer Educator Program," and it sounds just as moronic as it sounds. Instead of using these service members to do something of actual value--you know, something that may add to the navy's lethality and ability to fight wars--seamen who volunteer for the program and attend the required training will become "walking safe space[s] for peers."
The memo detailing the program has been covered on the Substack by CDR Salamander, where he--I'm going to go with he--points out that these DIE specialists are akin to soviet political officers, and while they may be starting the program at the academy, it won't remain relegated to the halls of military academia for long.
The training for the program is also just as one might imagine, and none of it exactly makes the navy look like a great fighting force. This must be the first time I've ever seen the word "love" appear in any training associated with the US military...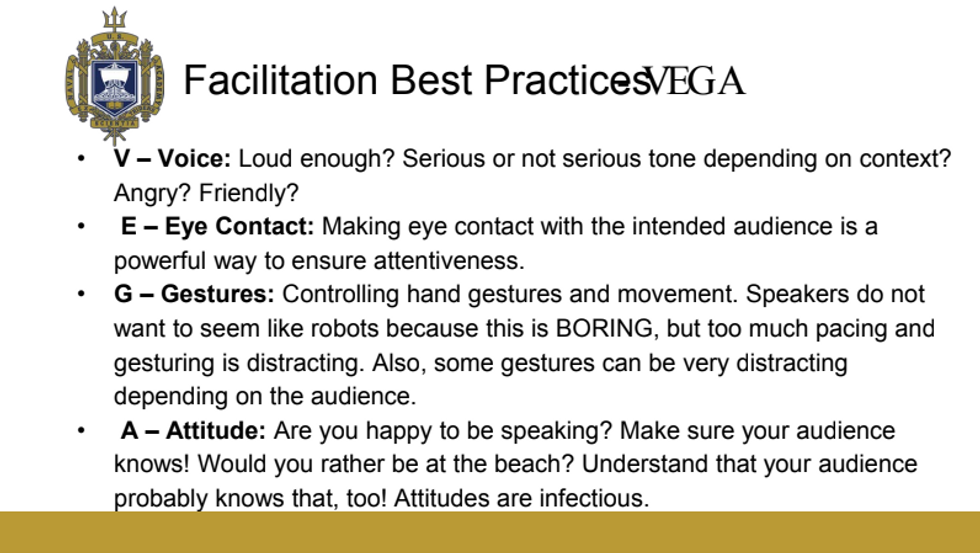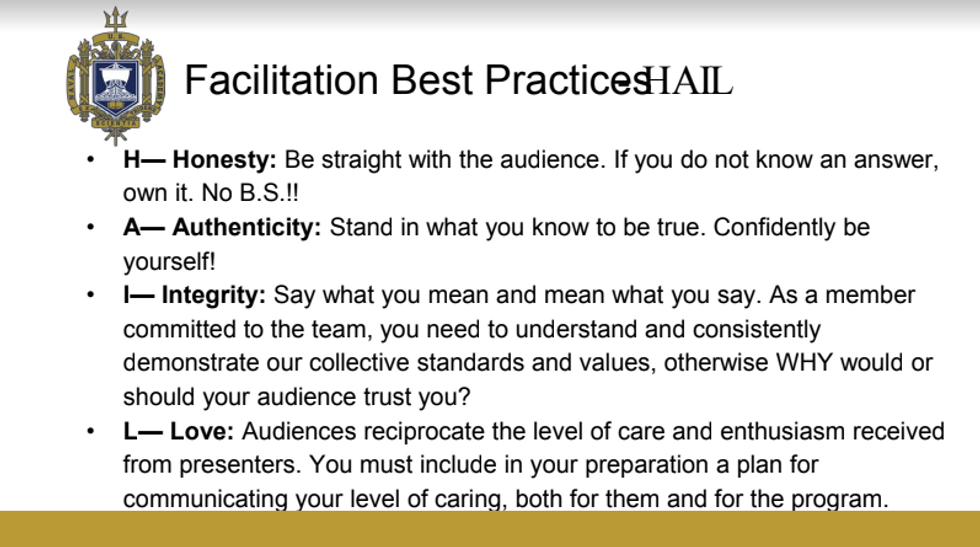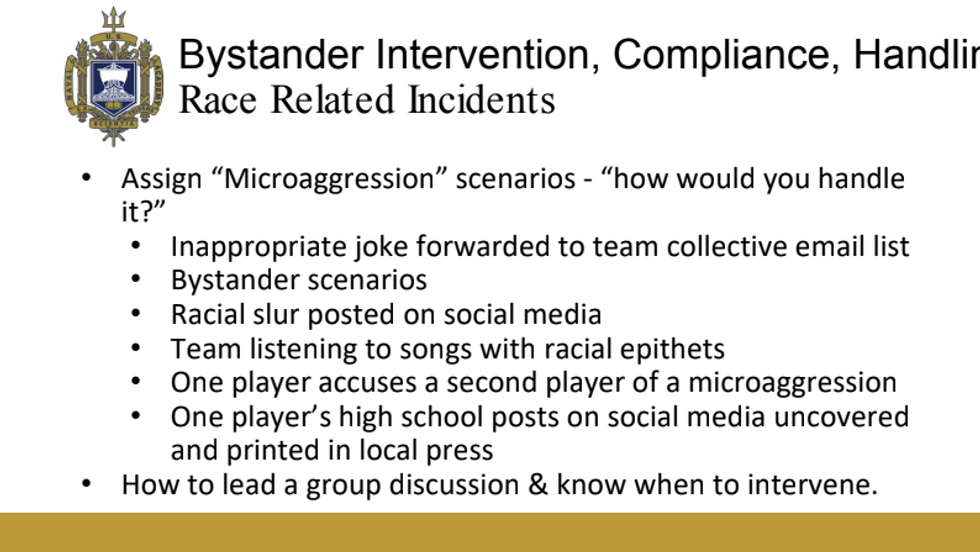 And I guess rap music has essentially been banned at Annapolis. I can't think of many rap songs that don't drop racial epithets. Does that mean the navy is racist for having chosen to deny midshipmen the ability to enjoy an art form traditionally associated with the black community? Bigots!
But just these three slides show you where the navy is choosing to focus. Warfighting comes second to Diversity, Inclusion, and Equity. And by warfighting, I mean playing video games. Actual warfighting is further down the list of priorities, someone after ensuring everyone uses the correct pronouns.
I'd say all the other services are laughing at the navy, but that would require me to ignore the fact that all of them have become jokes.
Brush up on your Mandarin, ladies and gents, because if we have to depend on our military to fend off the Chinese, we're screwed.
The Louder with Crowder Dot Com Website is on Instagram now!Follow us at @lwcnewswire and tell a friend!
DON'T Let Your Kids Join the Navy | Louder With Crowderwww.youtube.com