Each day we overwhelm your brains with the content you've come to love from the Louder with Crowder Dot Com website.
But Facebook is...you know, Facebook. Their algorithm hides our ranting and raving as best it can. The best way to stick it to Zuckerface?
Sign up for the LWC News Blast! Get your favorite right-wing commentary delivered directly to your inbox!
Politics
Disney Actress Speaks Out on Trans Athletes 'Violating Rights of Biological Women', Gets Cyberbullied for It
March 24, 2022
Natasha Ward is one of the stars of ABC's "Station 19." ABC is, of course, owned by Disney. Ward is discovering the hard way that when you are on a television show, you lose things like your right to have an opinion. That is unless you want to be the target of liberal cyberbullies targeting you to get you fired.
Ward spoke out on the debate about transgender athletes competing against biological women. You may have noticed the topic has been in the news. Here's what she had to say on an Instagram story. Not even a real Instagram post. A temporary one that's been screen-captured.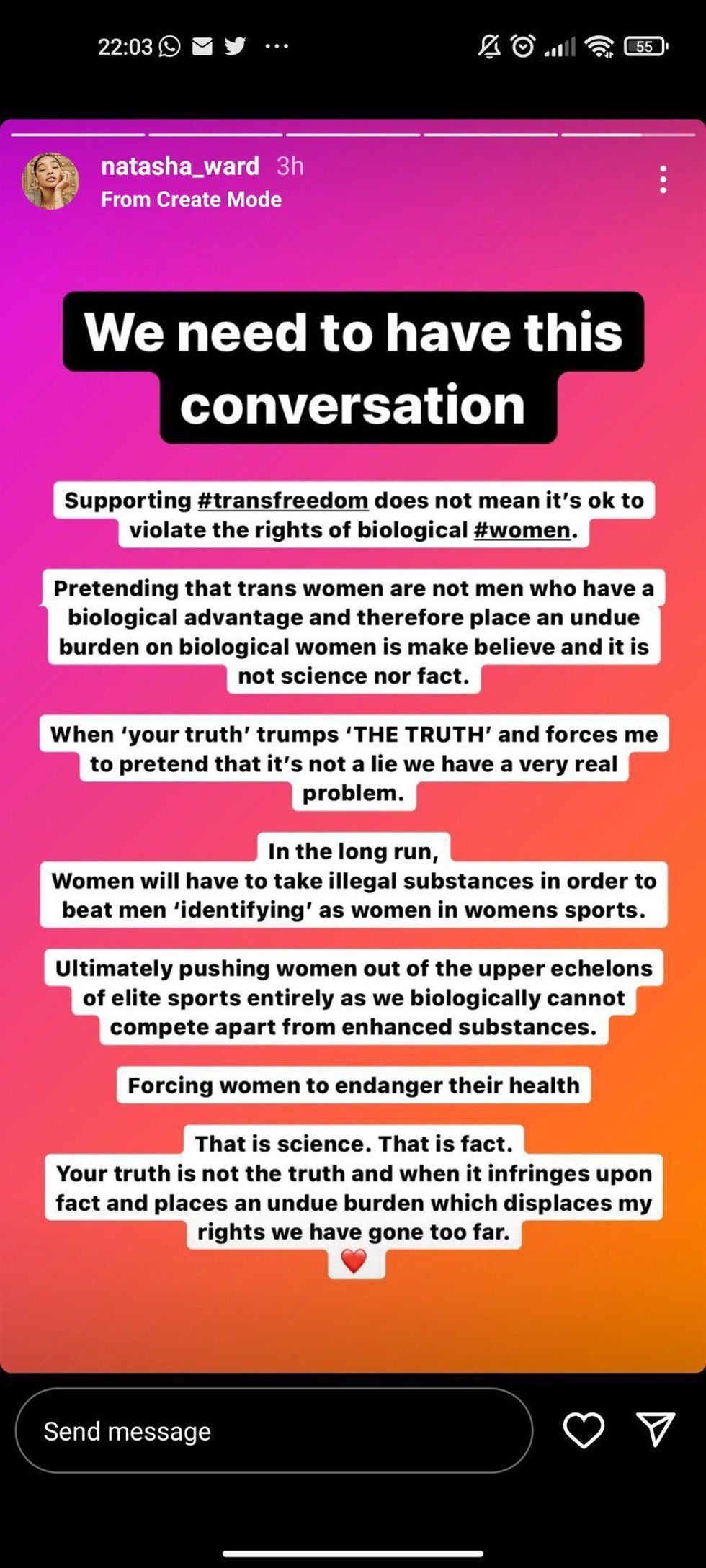 "Supporting #transfreedom does not mean it's ok to violate the rights of biological women. Pretending that trans women are not men who have a biological advantage and therefore place an undue burden on biological women is make believe and it is not science nor fact."
Ward went on to say, "When 'your truth' trumps 'THE TRUTH' and forces me to pretend that it's not a lie we have a very real problem."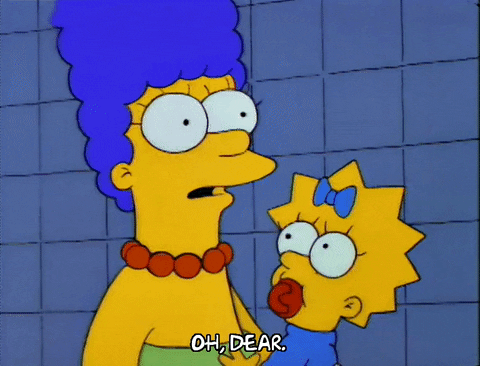 Natasha's Instagram account has since gone private, and the post has been removed. No doubt due to the Joe Biden-supporting liberal cyberbullies who come out of the woodwork to attack anyone who disagrees with their agenda. People like this specimen, who says "Natasha ward deserves to be held accountable for what she's said about trans women. You can't have a show and cast that celebrates diversity whilst having a known transphobe in the cast. do better station 19. please do what you must."
"What you must" means "fire this person who has an opinion I disagree with unless you want people who don't watch your show saying on Twitter that they're going to boycott your show." Natasha needs to be "held accountable" for an opinion.
Another hater chirped: "What is wrong with you Natasha Ward this is just downright degrading to trans women. Nobody is taking away cos womens rights by being trans." No, but there are people who believe they ARE taking away opportunities. Just ask Emma Weyant, Brooke Ford, and Reka Gyorgy.
As of this writing, producers of "Station 19" have not denounced Ward's comments and issued a statement reiterating their commitment to the cyberbully community. It is assumed that Natasha Ward's PR team has a draft written up apologizing for Natasha speaking out on behalf of women. No word on if they intended to hit "send." I hope not. Natasha Ward said nothing wrong.
The Louder with Crowder Dot Com Website is on Instagram now!Follow us at @lwcnewswire and tell a friend!
TOP 8 New WOKE Oscar Categories! | Louder With Crowderyoutu.be