Each day we overwhelm your brains with the content you've come to love from the Louder with Crowder Dot Com website.
But Facebook is...you know, Facebook. Their algorithm hides our ranting and raving as best it can. The best way to stick it to Zuckerface?
Sign up for the LWC News Blast! Get your favorite right-wing commentary delivered directly to your inbox!
Woke Culture
Megan Rapinoe opposes law protecting YOUR daughter from being forced to compete against biological boys in girls' sports
April 11, 2023
Megan Rapinoe made a name for herself complaining about how unfair it was that boys make more money than her. She plays soccer too. But the reason you've heard of her is that she validates progressives' worldview, and woke sports reporters get themselves off on athletes who do so. But while she is very yappy when it comes to things being unfair to HER, she thinks your daughter needs to suck it up. Hence her opposing the Protection of Women and Girls in Sports Act of 2023.
The bill says that when it comes to playing on sports teams in elementary school and college, it will be "based solely on a person's reproductive biology and genetics at birth." There are people who have political belief that if you were born a boy but say you're a girl, that makes you a girl and you take precedence over girls who were born girls and say they're girls. Where it gets controversial concerning sports is that being born a boy gives you various biological advantages: bone density, testosterone, strength, etc.
(In theory, these people also have the political belief that a girl who was born a girl but says they're a boy should play on the boy's team. As of this writing, there are no examples of someone who fits that category dominating boys' sports).
Rapinoe was one of a bunch of female athletes -- who have had the benefit of fair competition -- who signed an open letter opposing this bill.
"If this bill passes, transgender and intersex girls and women throughout the country will be forced to sit on the sidelines, away from their peers and their communities."
Wrong. They can play on the boys' team, as the bill says.
"Furthermore, the policing of who can and cannot play school sports will very likely lead to the policing of the bodies of all girls, including cisgender girls."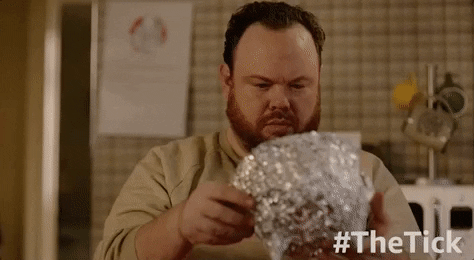 "This will deter girls from participating in sports and create additional barriers. Denying children access to a place where they can gain significant mental and physical health benefits, and learn lifelong lessons that come from being part of a team and working hard towards your goals does not protect women in sports."
There are elected officials -- cisgender, female, progressive, elected officials -- who have said in public settings none of that matters since women won't amount to much in sports anyway.
The bill ensures ALL children have access to those lifelong lessons that come from being part of a team. It just has to be the team they were born with.
What is most maddening about Rapinoe and the other female athletes who signed this letter -- opposing laws protecting YOUR daughters' opportunities -- is that had they had to compete against biological males, most of them wouldn't have the opportunities to excel that they have.
A transgender male would be on the women's soccer team. Megan Rapinoe would just be another TERF complaining about it.
><><><><><><
Brodigan is Grand Poobah of this here website and when he isn't writing words about things enjoys day drinking, pro-wrestling, and country music. You can find him on the Twitter too.
Facebook doesn't want you reading this post or any others lately. Their algorithm hides our stories and shenanigans as best it can. The best way to stick it to Zuckerface? Sign up for our DAILY EMAIL BLASTS! They can't stop us from delivering our content straight to your inbox. Yet.