'You're a dude': Doctor attempts slowly explaining to tampon-endorsing TikToker why they can't menstruate
February 11, 2023
When someone who was born a man but now identifies as a something else launches a career as a TikTok influencer, they all have a video where a tampon confuses them. You know, what with the fact a tampon has a very specific use for people who were born with very specific body parts. People, sometimes referred to as "women," don't appreciate these videos and aren't shy about expressing their disapproval. It makes TikTok celebrities like non-binary ingénue Jeffrey Marsh have to explain that, yes, they know she/him doesn't menstruate because they/xi are non-binary.
A doctor (believed to be a biological she/her) took to TikTok to counter Jeffrey's argument. It's not being non-binary that prevents Jeffrey from getting bloated and craving potato chips every month. It's THE SCIENCE!
According to this presumed woman who identifies as a doctor, there is only one real reason why men won't menstruate. It's because they're men.
"They're biological men. They don't have ovaries. They don't have a uterus. They don't have the hormone profile. They're men. So Jeffrey, just to wrap it up, you will never menstruate because you're a dude."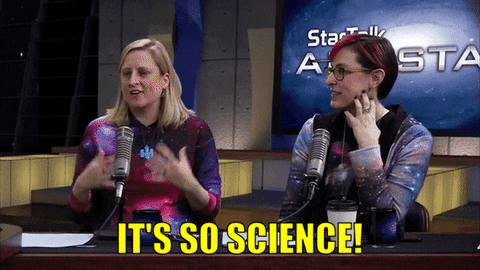 I will say, in Jeffrey's defense, he has at minimal a 50.1% knowledge of how biology works. The TikTok sensation has spoken out and said that when he endorses things like tampons, an item he/they/ham has no use for, it's for two reasons. The first is Jeffrey wants to end the stigmatization of menstruation, which Jeffrey does not do, so that women and anyone who was a woman but now claims to be a man can stop feeling that menstruation is so icky and gross.
The second? It is due to all the women who were born that way sending Jeffrey hate. Because, as Jeffrey says, they should all be working together to smash the patriarchy.
Now, I'm not a woman. I wasn't born one and don't identify as one now. Far be it for me to speak on their behalf. But if I hated women and wanted to record a video making fun of women based on my stereotype of women, it would look no different than some of these alleged influencers celebrating day eleventy-five of being a girl.
It would appear at least one woman who was born one feels the same way and felt this The Science lesson was necessary. Maybe one day she and Jeffrey can sit down for a strawberry acai at Starbucks and talk out their differences. Like girls do.
Editor's Note
LwC is on Substack now! Each day we overwhelm your brains with the content you've come to love from the Louder with Crowder Dot Com website.. but algorithms hide our ranting and raving as best they can. The best way to stick it to Big Tech? Subscribe to For the Content!
TikTok Is DEGENERATE Communist Trash! | Louder With Crowderyoutu.be