'She's a Moron': Megyn Kelly Wrecks AOC Over SCOTUS Comments
June 28, 2022
Serious people have serious opinions about Roe v. Wade being overturned. Even the opinions of people with whom I disagree and believe are wrong. I at least know they are being thoughtful in their wrongness. Then there are people like social media influencer Rep. AOC, who is attacking the legitimacy of an American institution and is demanding justices be impeached because she is so, so silly. Megyn Kelly wonders if AOC ate paint chips growing up.
Ok, not really. Though, she did call the way popular social media influencer a moron.
"AOC is a moron. I think Elizabeth Warren is smart. She's ideological and not aligned with you or with myself. But I think AOC is not that smart and she really just wants to be a star. Kinda like a Kardashian in Congress. And I guarantee you she hasn't read the decision. And I guarantee you she has no understanding of what substantive due process is. Or the history of anything of what she's talking about."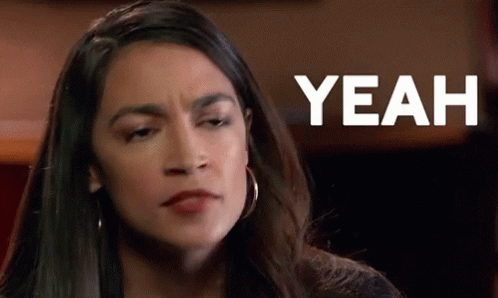 In defense of Alexandria Ocasio-Kardashian, "moron" is a harsh word. "Clueless," maybe. She thinks whining to people during a recession about her six-figure salary is a good look. "Uninformed" would be accurate, too. She's confused over what the words "Jim" and "Crow" mean. But would a moron take on being a member of Congress as a side hustle to get taxpayers to pay off her student loans? That takes some smarts.
Megyn Kelly should consider being nicer when discussing Rep. AOC in the future. The reporter is going to be sorry when the social media influencer challenges her to a brain contest. No doubt that's coming as soon as Rep. AOC presses the Insgram live button.
The Louder with Crowder Dot Com Website is on Instagram now!Follow us at @lwcnewswire and tell a friend!
BUTTHURT AOC Cries About Texas & Gov. Abbot! | Louder With Crowderyoutu.be