Watch as woman unloads an entire shopping cart worth of stolen meat and only one person tries to stop her
April 19, 2023
Texas is the BBQ capital of the world. They love themselves some meat. One would think at this point in the Lone Star State's history, stealing this much meat would be a capital offense. Yet here we are, and the Big Bertha is loading up her truck.
Great news, liberals. Unlike most of our examples, this does not appear to be a liberal city. So, instead of this being an example of your liberal policies making crime legal, it is only an example of the overall unraveling of society.
Our girl has entire logs of deli meat in the shopping cart. You need to go behind the deli counter for those. I can't be the only one wondering what she is going to do with that giant bologna...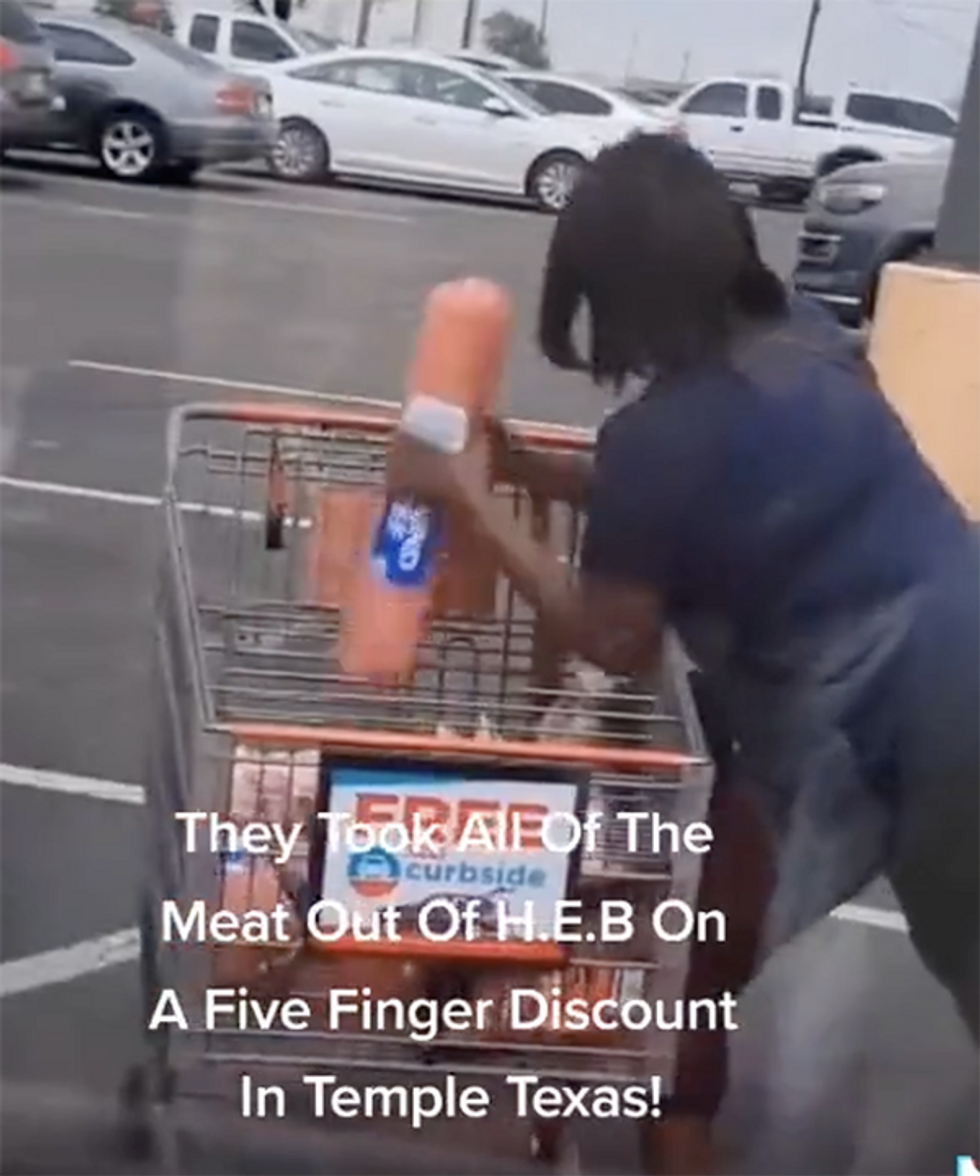 What I need to know is if the woman saw the shopping cart full of meat unattended and decided now was her shot? Or did she walk around "shopping" and run out of the store when she was done? An entire supermarket full of customers and employees looked at this lady and said, "Damn, that's one hell of a cookout," without thinking anything of it.
All except for one lone woman, who witnessed the theft and informed our sticky-fingered friend of the illegality of her actions. as soon as the first brisket hit the spare tire in the trunk, I don't think she cared.
><><><><><><
Brodigan is Grand Poobah of this here website and when he isn't writing words about things enjoys day drinking, pro-wrestling, and country music. You can find him on the Twitter too.
Facebook doesn't want you reading this post or any others lately. Their algorithm hides our stories and shenanigans as best it can. The best way to stick it to Zuckerface? Bookmark LouderWithCrowder.com and check us out throughout the day! Also, follow us on Instagram and Twitter.