'Isn't It My Body, My Choice?': Brave Little Girl Speaks Out Against Mask Mandates and the Audience Goes Nuts
August 15, 2021
Cana, like many 4th graders, has been getting a real-time lesson in government and freedom these past seventeen months (plus fifteen days). I'm not sure if 4th graders started learning US history, or if schools even teach US history anymore. But she's still seeing what happens when citizens concede too much freedom to an overreaching government. So Cana spoke out at her local school board meeting.
This was sent to Not the Bee, which if it's not one of your daily website visits yet it needs to be. Note to any "independent" "fact" checkers monitoring this post: no, this 4th grader is not a CDC-approved representative of "the science." She's only an American citizen exercising her first amendment rights.
4th-Grader's Speech on School Mask Mandates Makes Crowd Go Wildyoutu.be
I don't think it's right to be forced to wear masks. It makes me struggle to breathe. Kids' bodies are strong and science says we have a 99% chance of surviving. I would rather get C*VID and stay home for two weeks than wear a dirty mask and get other germs.
Psst ... a dirty mask that even Joe Biden's public health advisor says is ineffective in protecting people. But that's only science and not "the science."
My teachers had to stop teaching and tell kids to put their masks up last year. I think everyone should have a choice. I feel I should be free to choose what I want to put on my body. You teach us that nobody can force anything on my body -- (inaudible because the crowd going bananas) -- but now something bigger and stronger than me is forcing me to do something with my body that I don't wanna do. So now I'm confused. Is it my body? Is it my choice?
Even my parents don't get to choose for me. Someone I don't know is making decisions about my body without asking me or my parents what we want. It's not right. Please do what you can to give parents and kids the freedom to choose.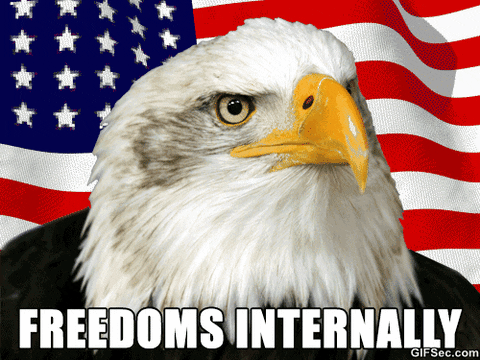 If there has been one positive to come out of the past seventeen months (plus fifteen days) of suckiness, it's a whole new generation of based children growing up learning to speak out against the government. In a perfect world, they wouldn't have to worry about any of this. They'd be too busy playing Roblox and watching Spy Ninjas. Instead of worrying about un-sciencey face coverings because Joe Biden wants to scare their parents. But a valuable lesson is a valuable lesson. Most of us don't learn to hate the government until we start paying taxes.
Get your content free from Big Tech's filter. Bookmark this website and sign up for our newsletter!
Debunking the Gender Pay Gap #shortsyoutu.be