Lindsey Graham Unloads on Press Over Biden's Border Crisis: 'Do Your Jobs...'
March 28, 2021
Lindsey Graham's name has been synonymous with "comprehensive immigration reform" for the past four presidencies. So much so, it was common to hear critics refer to "amnesty" as "Grahamnesty." You have to wonder just how badly the Biden administration has screwed up to see Lindsey Graham like this. The senator joined his colleagues on the border to see the crisis firsthand. Ted Cruz has already released a shocking video from the trip.
Graham had a simple request for the media. Do your freakin' jobs.
Graham to media: "Walk over there and ask the guy what the hell happened"youtu.be
Instead of asking a Republican or a Democrat, why don't you ask the people in charge of policing the border what the problem is? Rather than making a political statement in a question, why don't you go right over there and ask the guy what the hell happened?

Why don't you do your job as a reporter and ask the professionals what the hell has happened in the last couple of months and they will tell you. They told the Biden Administration "if you do what you're planning we're going to lose control of the border." They were right. I want to know who they told and I want those people to be held accountable.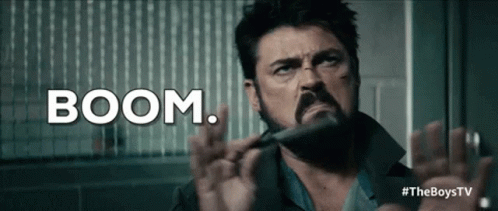 It seems like a simple question. It would be a simple question if reporters had the slightest bit of intellectual curiosity. A United States Senator claims border professionals warned the White House. What the border professionals warned would happen, happened. The US Senator even pointed to the professionals a reporter could ask questions of. All the reporter would have to do is walk to the border professionals and say, "So, this whole border thing. What's up with that?"
Think of the professionals as the "experts." Call them the Dr. Fauci's of the border. If the Biden administration ignored the experts, that seems like it would be a news story. If the Biden administration screaming "YOLO" is what created the border crisis, it would be a scandal. Asking the obvious questions would require the slightest bit of journalistic integrity. Instead, the Associated Press is ordering reporters to not call the border crisis a crisis.
Experts knew what was going to happen if Biden lived out his soggiest amnesty dreams. America deserves to know if those experts did in fact warn the administration, who they warned, and why the administration ignored the warnings.
Biden Can't Even Remember THREE THINGS! Crowder Called It! | Louder With Crowderyoutu.be
Need a quick laugh? Check out and subscribe to our CrowderBits YouTube channel for Louder with Crowder skits, opens, and parody videos!