Each day we overwhelm your brains with the content you've come to love from the Louder with Crowder Dot Com website.
But Facebook is...you know, Facebook. Their algorithm hides our ranting and raving as best it can. The best way to stick it to Zuckerface?
Sign up for the LWC News Blast! Get your favorite right-wing commentary delivered directly to your inbox!
School District Takes Indoctrination to Extreme: 'Work AGAINST Families to Affirm Sexualities'
July 21, 2022
It doesn't take much digging to find a new terrible thing that proves why parents should be yanking their children from the public schools, but we do have diggers, and when they turn up something that's been festering unnoticed, it almost certainly is enough to make you want to vomit.
Christopher Rufo, writing over at City Journal, has managed to dig exactly that kind of content up. And as much as it makes me both disgusted and angry to have to relate such things, it's kind of my job, so here we go.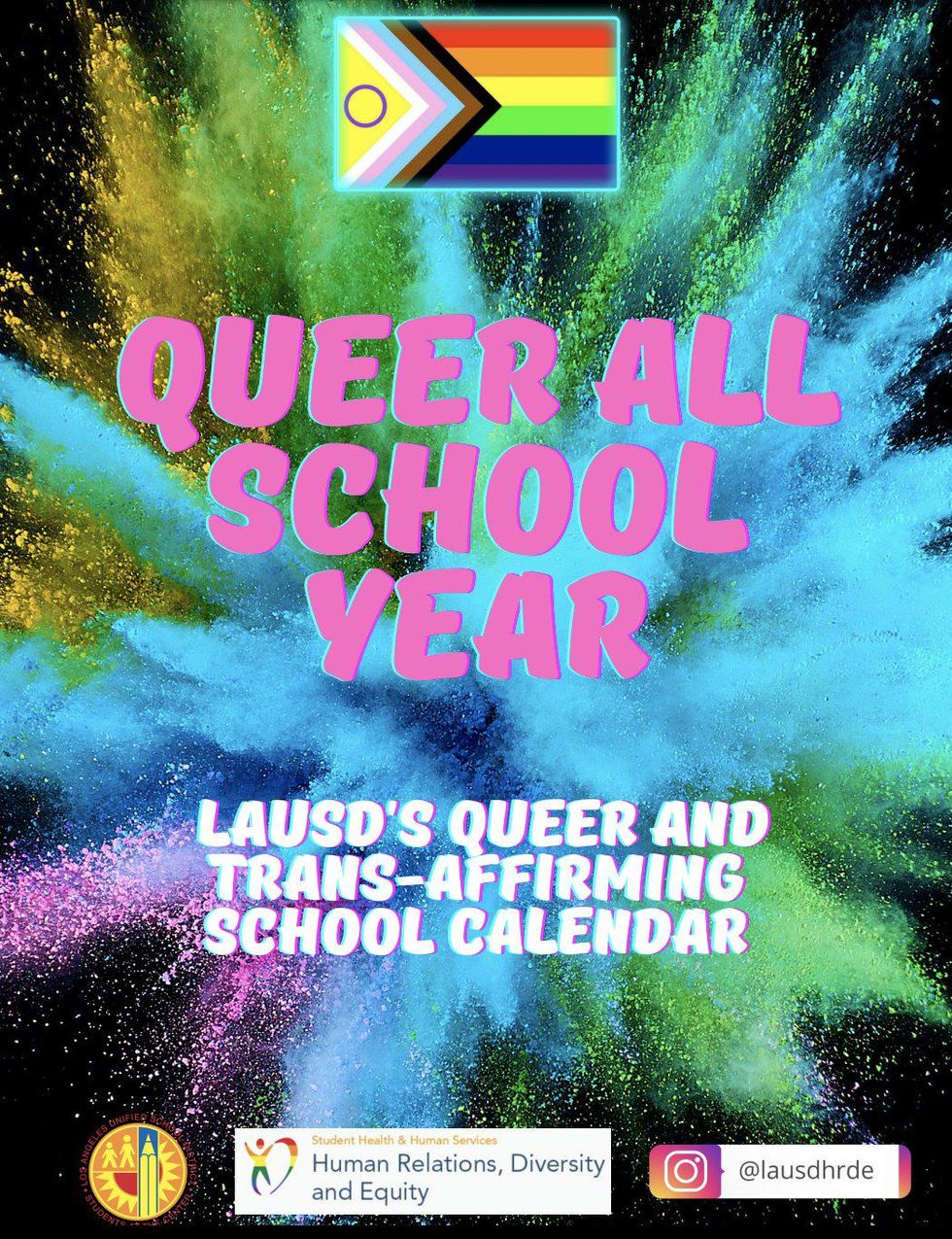 According to a bundle of documents obtained by Rufo, the Los Angeles Unified School District--and, c'mon, you knew this was going to be in California, New York, or some other leftist paradise--has chosen to "adopt a radical gender-theory curriculum encouraging teachers to work toward the 'breakdown of the gender binary.'" Various training materials encourage teachers to have students experiment with pronouns and affirm the various nonsensical identities the students may come up with.
\u201cIn another training, the district encouraged teachers to \u201cavoid gendered expressions\u201d such as \u201cboys and girls\u201d and \u201cladies and gentlemen.\u201d The district also warned teachers that they might need to work against black families, who are guilty of \u201chomophobia and transphobia.\u201d\u201d

— Christopher F. Rufo \u2694\ufe0f (@Christopher F. Rufo \u2694\ufe0f) 1658348887
Administrators trained teachers how to provide "free gender affirming clothing" to students and how to encourage children as young as five years old to use neopronouns while aiding students in their gender transition without the knowledge of the their parents. Also interesting is the amount of overt disdain for traditional values, especially directed toward religion and minorities.
The training specifically prepares (or alleges to prepare, rather) teachers to "respond to religious objections and promotes the ideas that one can be both a religious adherent and trans.
"The Black community often holes rigid and traditional views of sexual orientation and gender expression. Black LGBTQ youth experience homophobia and transphobia from their familial communities." All of this requires teachers "work against the families of their minority students" in order to affirm those gender and sexual identities.
All of this is absolutely insane and should amount to nothing short of child abuse, but it's California, and they like crime out there. They especially like anything that promotes the most radical positions on the left, so I suppose combining crime with promoting radical gender ideology in schools is just a good deal there. And facilitating the gender and sexual confusion of children to be taken advantage of by the pederasts who call the public school system home, well, that seems right up there with leftist values, too.
The Louder with Crowder Dot Com Website is on Instagram now!Follow us at @lwcnewswire and tell a friend!
Everyone Making Discovery's New Drag Kids Show Should Go to Prison-- | Louder With Crowderwww.youtube.com