Each day we overwhelm your brains with the content you've come to love from the Louder with Crowder Dot Com website.
But Facebook is...you know, Facebook. Their algorithm hides our ranting and raving as best it can. The best way to stick it to Zuckerface?
Sign up for the LWC News Blast! Get your favorite right-wing commentary delivered directly to your inbox!
Police refuse to apologize to woke mob over Kyle Rittenhouse photo, edits Facebook post to trigger mob more
August 14, 2022
A police officer never knows what they may see out on patrol. They could break up a fight. There could be a crazy person yelling at a squirrel. We saw one cop pursuing a drunk Amish guy riding a horse. An officer from the Thrall police department in Texas ran into political commentator and video game developer Kyle Rittenhouse.
So, he posted a photo of this celebrity sighting on Facebook, saying "Make those stops, you never know who you might meet. Today it was Kyle Rittenhouse, welcome to Texas."
Not everyone was happy to welcome Kyle to Texas. The mere sight of him smiling sent woke nincompoops into a fit of rage. Some of them may have even been from Texas.
"Sick you are making him out as a hero. Shame on your officer and this department," whined one loser.
"I was thinking they couldn't stoop any lower, but it's the police..." said another anti-police jerk who is no doubt voting for Beto.
"Typical Texas LEO behavior [emoji] [emoji] Everytime I think U guys cldbt stoop any lower U 1 up yourselves." cried one person who was so angry her fingers didn't work properly, because I have no idea what "cldbt" is supposed to mean.
The Thrall Police, to their credit, did not apologize to the angry woke mob (yet). Though, they did add a clarification to the Facebook post: "I must have missed something, I believed that this young man was arrested, charged, indicted and then found not guilty by a jury of his peers. Is this not how our country works anymore? The hate in these comments is terrible, if you have information that is contrary to that I would honestly love to hear it."
EVERYBODY GET DOWN! HE HAS A GUN!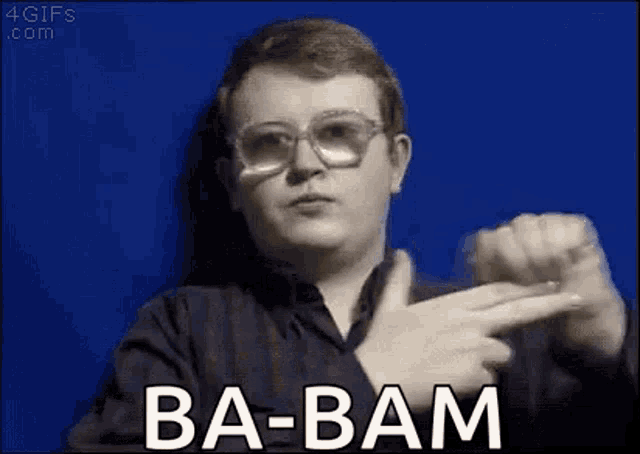 Rittenhouse will be attending Blinn College near Texas A&M in the fall. He was attracted to the Lone Star State's gun laws. Plus, room and board are cheap since he'll be living rent-free in the heads of area leftists.
The Louder with Crowder Dot Com Website is on Instagram now!Follow us at @lwcnewswire and tell a friend!
LOSER PROTESTER Assaults Woman Outside Kyle Rittenhouse TRIAL! | Louder With Crowderyoutu.be