Each day we overwhelm your brains with the content you've come to love from the Louder with Crowder Dot Com website.
But Facebook is...you know, Facebook. Their algorithm hides our ranting and raving as best it can. The best way to stick it to Zuckerface?
Sign up for the LWC News Blast! Get your favorite right-wing commentary delivered directly to your inbox!
Politics
Watch: Real Hispanic bro trolls a sweaty Beto O'Rourke all the way into his next failed election
October 05, 2022
Robert Francis O'Rourke is a white Irish guy born into a wealthy Texas political family. But every two years when it is time for him to fail at running for office, he becomes Beto. Beto is his attempt to con voters into thinking he's Hispanic. He's like a douchey Rachel Dolezal minus the OnlyFans page. Though if Beto launched an OF, his supporters are a bunch of sick freaks.
Robert Francis calls himself "Beto" hoping that Hispanic voters -- or since we're talking about Beto, LatinX voters -- will accept him as their own. As this real-ass Hispanic bro let Beto know to his face...nope!
Beto, I just want to say on behalf of Hispanics...we don't claim you.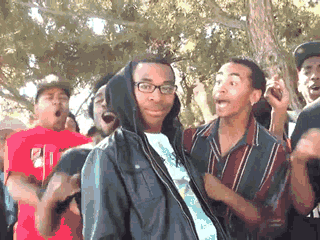 It's funny that when Robert Francis comes face to face with a real-ass Hispanic, they treat him with such disrespect. It's almost as if Hispanic voters don't like the shameless pandering. Bad news for the left, who have spent decades upon decades marginalizing Americans into different groups based on the color of their skin. Those Americans are starting to revolt. As it turns out, regardless of what color your skin is, everyone has bills to pay and families to provide for.
And Beto, pendejo, what's with the sweating? You look gross. Switch to darker colors.
Robert Francis O'Rourke failed when he ran against Ted Cruz. He failed when he ran for president. Next month, he'll fail at running for Governor. Adios!
Facebook doesn't want you reading this post or any others lately. Their algorithm hides our stories and shenanigans as best it can. The best way to stick it to Zuckerface? Bookmark LouderWithCrowder.com and check us out throughout the day!
Also follow us on Instagram, Twitter and Gettr!
Who Are Beto O'Rourke's Beta Male Supporters? | Crowder Undercoveryoutu.be