Each day we overwhelm your brains with the content you've come to love from the Louder with Crowder Dot Com website.
But Facebook is...you know, Facebook. Their algorithm hides our ranting and raving as best it can. The best way to stick it to Zuckerface?
Sign up for the LWC News Blast! Get your favorite right-wing commentary delivered directly to your inbox!
Articles
Kristen Stewart Claims LGBT People are Underrepresented in Movies
April 27, 2019
It's no secret Hollywood is far from a fount of wisdom. The smorgasbord of lefty celebs saying silly leftist things is a dead giveaway. Well, we can add another entry to our list of celebrity dumbassery. Kristen Stewart's take on LGBT representation in movies is some first-class mental diarrhea.
"Oh wait, OK we do our jobs really well, but can we tell our own stories? Because we tell your stories all the f*****g time," Stewart told Indiewire.com on Wednesday. Still, the actress sees promise in the current push for diversity. "It's exciting," she claimed, but it's not been nearly enough.
Uh, I challenge Kristen to find a recent non-kiddie flick that doesn't have LGBT-ness factored into the plot somewhere.
In reality, the industry is over-representing these characters. In a Hollywood Reporter article covering the 2019 Oscars, writer Bret Easton Ellis noted that seven out of twenty of the nominated films included some LGBTQ element. Though he was pretty happy with these numbers, he recognized that it ends up being an overrepresentation. According to Easton Ellis' own numbers, 4.5% of the population is gay, etc., so seven out of 20 (35%) is pretty darned gay.
So, statistically speaking, Bella's Kristen's ramblings are a bunch of bullhickey.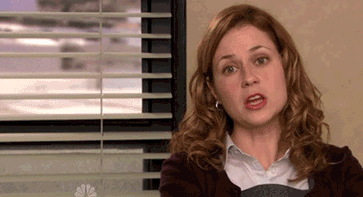 I can't help but wonder what would be the "appropriate" level of LGBTLMNOP-ism in movies. Are we talking gratuitous gay butt sex scenes in Toy Story? Indiana Jones lopping off his dangle? If one out of every three movies is "not enough," something tells me no number is gonna satisfy the LGBT mafia.
Look, most people are straight. Humanity didn't reach seven billion people through fancy lads doing butt stuff. Lesbians getting their scissor action on. Trans folk going from "inny" to "outty." Nope, it was all those straight folks doing the nasty. It stands to reason then most movie characters are gonna be hetero.
Let's face it, nothing is ever gonna please leftists. Discontentment is at the very core of lefties' being. Once the left gays and melanates every movie character, they'll move on to some other imaginary injustice. Which is why it's a waste of time to try appeasing them.
Since we're on the subject of Hollywood gaying everything: