Kevin Hart Celebrates Chappelle's Attacker Getting Stomped, Says It 'Needed to Happen' to 'Send a Message'
May 06, 2022
Kevin Hart discussed the Dave Chappelle attack on Jimmy Kimmel Live with guest host Mike Birbiglia. Hart, who to this day has given one of the best masterclasses in dealing with the press I've ever seen, was glad it happened. Not that Chappelle was attacked but that the attacker got a beatdown for his troubles. After Will Smith attacked Chris Rock at the Oscars, it drove home how bad the lines have been blurred for what is acceptable behavior for audience members. Having such a public example of someone getting his ass whooped sends a necessary message.
Kevin Hart on Dave Chappelle Getting Attacked on Stage, Joke Writing Process & Mother's Dayyoutu.be
"Do you want people to continue to think that they can cross that line? And break the barrier? [...] Somebody getting their ass whipped sends a message out to the other people, 'I was thinking about doing that, but after seeing that I don't really wanna do that.'"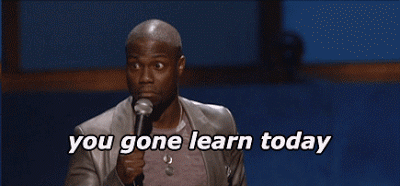 Hart's bigger point is valid. People think when they buy a ticket to a show, it gives them free rein and the expectation that you are there for them and them alone. As it turns out (according to Chappelle), the guy who attacked him, Isaiah Lee, was crazy. It could have been someone attacking the comedian because they were offended. It could've been someone who had a weapon they were able to use. Lee getting wrecked by security and entourage signals to others there are consequences.

Side note: Hart tells a great story about Chappelle, wherein Hart and Chris Rock were at a club watching each other's sets. As they were comparing notes, Chappelle walked in out of the blue and got on stage. Hart and Rock looked at each other and threw their notes away because Chappelle made them look like they had no business doing comedy.
Also, check out Hart's videos on dealing with trolls and the less helpful side of social media. I watch both on the regular.
The Louder with Crowder Dot Com Website is on Instagram now!Follow us at @lwcnewswire and tell a friend!
CNN Loses It Over Elon/Twitter! "You Cannot Let These Guys Control Discourse!" | Louder With Crowderyoutu.be