Each day we overwhelm your brains with the content you've come to love from the Louder with Crowder Dot Com website.
But Facebook is...you know, Facebook. Their algorithm hides our ranting and raving as best it can. The best way to stick it to Zuckerface?
Sign up for the LWC News Blast! Get your favorite right-wing commentary delivered directly to your inbox!
Comedy
Watch: The Daily Show(?) torches Kamala Harris over tossing the word salad, compares her to fictional 'Veep'
October 03, 2022
The Daily Show discovered Kamala Harris likes to toss the salad. Toss the WORD salad. Kamala has a way with words that exposes her as someone trying too hard to have a way with words.
Others on the bird app have compared Harris to the Julia Louis Dreyfuss character in Veep, where she played a trainwreck of a vice president. The content creators at TDS spliced together a side-by-side comparison, and...goddamn.
I never watched Veep, so I don't know if these are clips from the show or The Daily Show hired JLD for the sketch. If those are legit clips from Veep, that means either someone on Kamala's PR team thought it would be endearing for her to act the same way, or Harris is the worst politician in the history of things.
Odd that so soon after Trevor Noah announces he is leaving the show, they produce a mocking Kamala video. Also odd that Noah announces his departure the day after going viral for a mild criticism of Biden's dead congresswoman gaffe. Maybe they were sitting on this for a while. Maybe the writers just wanted to check off a box.
Or maaaaaaaaybe...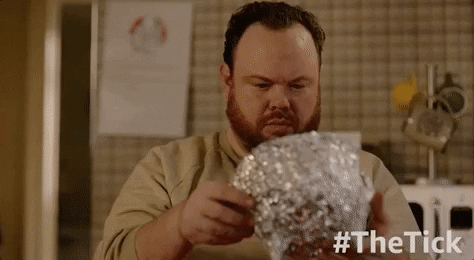 Someone put a hit out. People have determined that Biden won't be running again, and one or more of her potential primary opponents are trying to take Kamala out now. Because it's not just The Daily Show. Bill Maher suggested Kamala be replaced, and his liberal audience cheered!
Is it Team Hillary? Team Newsom? Team Buttgig? That's unclear. It won't be revealed until after Democrats get mollywhopped on election day and Biden decides not to run for reelection due to "health" reasons. But shadowy forces re pulling strings behind the scenes. All we can do it pop the popcorn.
Facebook doesn't want you reading this post or any others lately. Their algorithm hides our stories and shenanigans as best it can. The best way to stick it to Zuckerface? Bookmark LouderWithCrowder.com and check us out throughout the day!
Also follow us on Instagram, Twitter and Gettr!
The REAL Reason Why Trevor Noah is Leaving The Daily Show! | Louder With Crowderyoutu.be