Each day we overwhelm your brains with the content you've come to love from the Louder with Crowder Dot Com website.
But Facebook is...you know, Facebook. Their algorithm hides our ranting and raving as best it can. The best way to stick it to Zuckerface?
Sign up for the LWC News Blast! Get your favorite right-wing commentary delivered directly to your inbox!
Culture
'Jesus Is With Me': Justin Bieber Finds Strength in His Faith After Diagnosis
June 14, 2022
There are so few celebrities willing to speak publicly about their faith that each time it's done is something we should celebrate, if only just a little bit, even if that celebrity is Justin Bieber.
The Biebs was recently diagnosed with a condition called Ramsay Hunt Syndrome, which the Mayo Clinic says "occurs when a shingles outbreak affects the facial nerve near one of your ears. In addition to the painful shingles rash, Ramsay Hunt syndrome can cause facial paralysis and hearing loss in the affected ear." I guess it's linked to chickenpox... So, I learned something today.
Well, Bieber is experiencing some of that facial paralysis, and understandably it's a bit of a trying time for him, but on the bright side--and good on him for saying it aloud--the man is leaning on God, Jesus, and his faith to pull him through.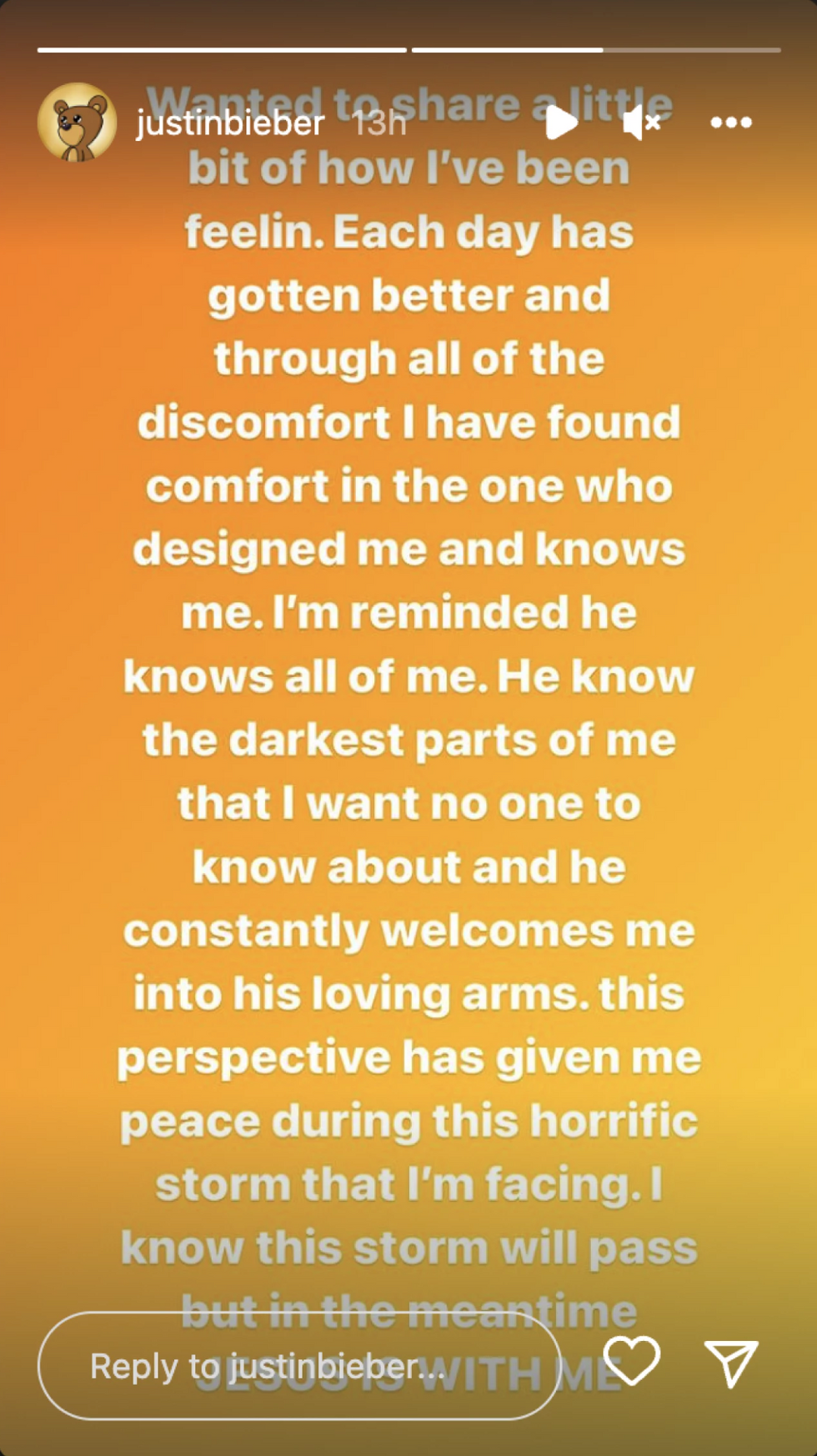 "I know this storm will pass but in the meantime JESUS IS WITH ME."
Hey, as someone who took a long time to come back to my faith, good on Bieber. The world, and our country in particular, would be a better place if more people put their faith in God over the many other things they choose to follow unquestioningly. Certainly having faith is a far better alternative to the kind of rampant narcissism and deleterious nihilism that seems to have taken over our entire culture.
I hope for two things at this moment. First, all decent people should pray the Biebs has a speedy recovery--as I understand it, with proper treatment the prognosis for his condition isn't terrible. And second, let's hope his public declaration of faith pushes a few lost souls in his fandom toward a life lived for something greater.
We can hope.
The Louder with Crowder Dot Com Website is on Instagram now!Follow us at @lwcnewswire and tell a friend!
Billie Eilish Doesn't Understand Empowerment | Louder With Crowderwww.youtube.com