Each day we overwhelm your brains with the content you've come to love from the Louder with Crowder Dot Com website.
But Facebook is...you know, Facebook. Their algorithm hides our ranting and raving as best it can. The best way to stick it to Zuckerface?
Sign up for the LWC News Blast! Get your favorite right-wing commentary delivered directly to your inbox!
Immigration
Judge Hands Joe Biden Major Loss, Orders a Return to Trump's 'Remain in Mexico' Immigration Policy
August 14, 2021
One of Donald Trump's many successes was his common-sense illegal immigration reform. Joe Biden campaigned on repealing Trump's common-sense illegal immigration reform. Biden won. Biden repealed. In doing so, Biden created a crisis at the border. Funny how that works. But hey, at least Joe Biden doesn't tweet mean things on Twitter. Amirite?
Of the many, many, many common-sense policies Joe Biden repealed, the biggest one was Trump's "Remain in Mexico" policy. This is where when "migrants" wanted to seek "asylum" in America, they had to -- wait for it --- remain in Mexico until it was their turn. Repealing this had caused such a kerfuffle, Joe Biden accidentally admitted so. Now a federal judge is ordering it back. In response to a lawsuit brought by two Republican AG's, it's been ruled that removing the Remain in Mexico policy is what caused the surge of illegal immigrants crossing the border.
The ruling by Judge Matthew Kacsmaryk, orders the Biden administration "to enforce and implement [Remain in Mexico] in good faith" until it has been "lawfully rescinded" in compliance with the APA, and until the federal government has enough detention capacity to detail all migrants subject to mandatory detention.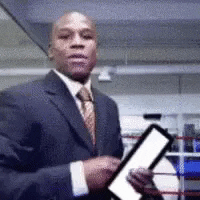 There is some other legalese and a few exceptions. The Biden Administration has seven days to appeal, which they no doubt will. Unless they decide to ignore the court altogether. They have been doing that a lot lately. Plus the rule affects illegal immigrants. If it was directed at American citizens, the people who control Joe Biden wouldn't give a hoot. Chaos at the border and an influx of undocumented Democrats are crucial to their agenda.

This doesn't mean an immediate return to Donald Trump's common-sense illegal immigration policies. In the short term, the lawsuits will continue. In the long term, it gives whoever runs against Biden in a few years (:cough::desnatis::cough:) another data point to go on the long list of things Joe Biden's made a mess of. The list is getting to be as big as the gaping holes in our southern border.
Get your content free from Big Tech's filter. Bookmark this website and sign up for our newsletter!
Debunking the Gender Pay Gap #shortsyoutu.be