Each day we overwhelm your brains with the content you've come to love from the Louder with Crowder Dot Com website.
But Facebook is...you know, Facebook. Their algorithm hides our ranting and raving as best it can. The best way to stick it to Zuckerface?
Sign up for the LWC News Blast! Get your favorite right-wing commentary delivered directly to your inbox!
Culture
Watch: UFC champ, during the most red-pilled UFC show ever, retires leading sellout crowd in deafening anti-Biden chant
April 10, 2023
Jorge Masvidal, UFC BMF champion and friend to LwC, retired after a decision loss to Gilbert Burns at UFC 287 over the weekend. Never shy to share his opinions, Masvidal ended his career the only way we could. Shouting out Ron DeSantis and Donald Trump, and leading a sellout Miami crowd in an anti-Joe Biden chant.
"But Brodigan, you said anti-Biden. Masvidal said 'Brandon.'"
Two things. One, LOL, you said "Butt Brodigan." And B, who is "Brandon," you ask? Well...
Americans realized Joe Biden sucks at his job. College students started chanting "F*ck Joe Biden" at football games. Other Americans joined in. At a NASCAR race, while the crowd was chanting "F*ck Joe Biden," a dingbat reporter thought they were chanting "Let's Go, Brandon." That's when "Let's Go, Brandon" became its own thing. It was the single most important event to take place in 2021. It's remarkable the diverse group of people who dislike Joe Biden, whether it's Times Square tourists who say he's f*cking up America or people on the beach in Miami who think he's a "ho."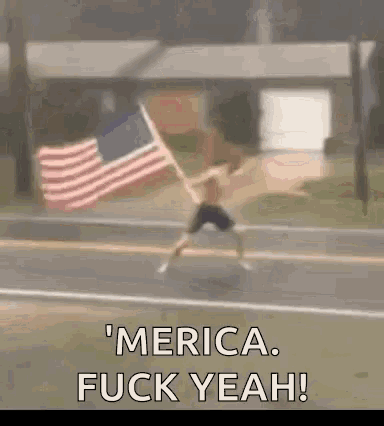 UFC 287 turned out to be the most based, red-pilled UFC show of all time. Prior to the Mavidal match, former president Donald Trump showed up rolling deep with his boys: Kid Rock and Mike Tyson. UFC President Dana White was most accommodating to the crew.
Future WWE champion Logan Paul managed to grab an all-time photo. Though, I'm just now noticing Trump holding a bottle of Prime. It makes you wonder what joke Trump told Mike Tyson to have the former champ and current pot entrepreneur lose his sh*t like that.
Masvidal retires with a 35-17 record. On behalf of all of us here at the Louder with Crowder Dot Com website, we wish him well in his future endeavors. I'm not sure what's next for Gamebred. But if I had a vote, a return to AEW with Dan Lambert would be delightful.
><><><><><><
Brodigan is Grand Poobah of this here website and when he isn't writing words about things enjoys day drinking, pro-wrestling, and country music. You can find him on the Twitter too.
Facebook doesn't want you reading this post or any others lately. Their algorithm hides our stories and shenanigans as best it can. The best way to stick it to Zuckerface? Sign up for our DAILY EMAIL BLASTS! They can't stop us from delivering our content straight to your inbox. Yet.