Each day we overwhelm your brains with the content you've come to love from the Louder with Crowder Dot Com website.
But Facebook is...you know, Facebook. Their algorithm hides our ranting and raving as best it can. The best way to stick it to Zuckerface?
Sign up for the LWC News Blast! Get your favorite right-wing commentary delivered directly to your inbox!
joe biden
White House Quickly Cuts Feed After Joe Biden Says 'I'm Happy to Take Questions ...' (UPDATED)
March 04, 2021
EDIT: The original video in this post was taken down, so it was replaced. For context, here is the full video from the White House YouTube page. The end part we're all having fun laughing about is cut off.
If you don't have confidence in President Biden's abilities, this video won't help. It's one thing to be afraid of hard questions. Our dude is already breaking records by avoiding press conferences long than anyone else. Not that those questions would be hard either, because it would be a PRESS conference. But this is Biden speaking at a virtual event with House Democrats.
The topic appears to be the COVID relief bill that critics say barely provides actual relief and bails out Democrat special interests. Surely, we can trust Biden to take questions from DEMOCRATS, right?
PRESIDENT BIDEN: At this point, I'd be happy to take your question that I am totally competent enough to answer. Nance, what do you say?

WHITE HOUSE: Oh helllllllll no!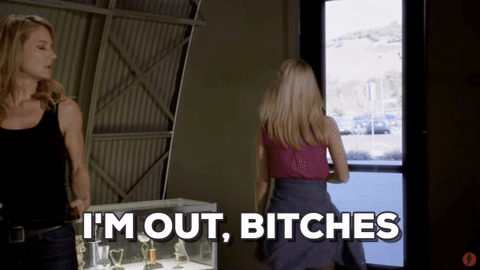 I'm sure there is a reasonable explanation for this. Like that signals got crossed. Maybe someone hit the wrong button. Or Biden had two hours of "executive time" blocked off, which is code for a Golden Girls marathon and his afternoon tapioca. The president sure does love it when Bea Arthur sasses the other ladies. It reminds him of a bygone era. Or, he still thinks it's 1987 and he's wondering why Ted Kennedy doesn't call him any more. Just saying, there are some who feel Joe Biden's mental faculties may be in decline. By "some," I mean anyone who has seen him try to speak.
If there isn't a "reasonable" explanation yet, I'm sure they'll make up one by lunchtime. But Biden is already being criticized for not taking questions. When you rush to cut the feed like he was about to accidentally spill the nuclear codes or spoil the end of WandaVision, it's not a good look.
Andrew Cuomo ROCKED By Assault-Accusation Scandal! | Louder With Crowderyoutu.be
Need a quick laugh? Check out and subscribe to our CrowderBits YouTube channel for Louder with Crowder skits, opens, and parody videos!