Watch: Joe Biden claims that even though he's a white boy "he's not stupid" and we beg to differ
February 28, 2023
Joe Biden was celebrating Black History Month yesterday the best way he knows how. By insulting white people with a lame attempt at pandering humor. Also, with misinformation. While Joe Biden is in fact white, he isn't a boy. And while "independent" "fact" checkers will argue he's not stupid, critics would understandably disagree.
Let's set aside there is a town full of rural whites in Ohio who would no doubt find this less funny that the rest of us. And let's set aside the shameless pandering by replacing his usual sign language girl.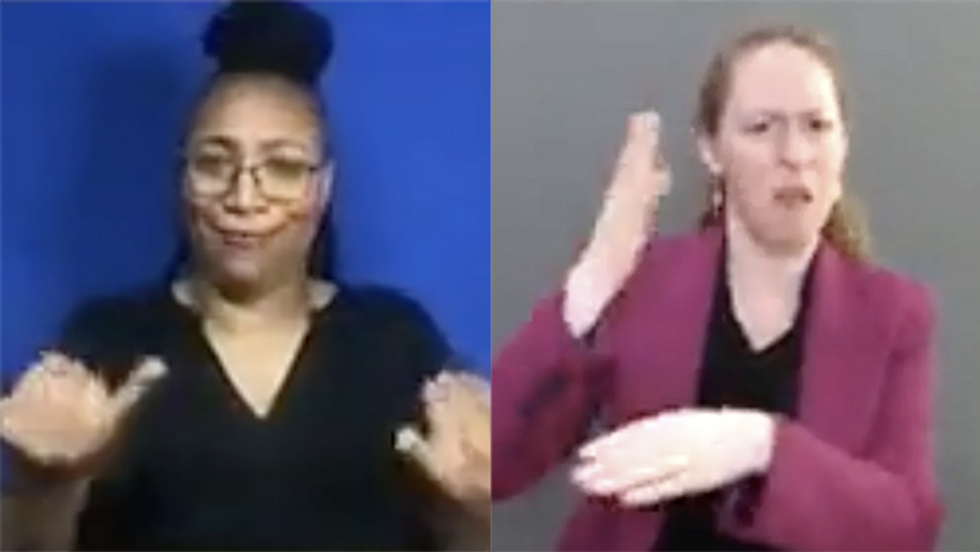 If anything, Biden's failed attempt at humor shows progress. Usually, when the president questions the intelligence of an entire race of people, it's African-Americans.
Joe Biden doesn't think black people know how to choose extra legroom when they book an airline ticket (that he says they can't afford). He doesn't think black people know how to use condoms. He doesn't think black people have the intelligence to use the internet or hire a lawyer. And to further insult the intelligence of black Americans, he thinks they don't know that they are black Americans if they don't vote for him.
Though rest assured, Joe Biden believes that "poor" kids are just as smart as "white" kids. So at least there's that.
If anything, Joe Biden's comments show progress. After a lifetime of implying black Americans as stupid, Biden is now willing to say the whites are stupid as well. Yay equity!
Editor's Note
LwC is on Substack now! Each day we overwhelm your brains with the content you've come to love from the Louder with Crowder Dot Com website.. but algorithms hide our ranting and raving as best they can. The best way to stick it to Big Tech? Subscribe to For the Content!
BIDEN MUSIC VIDEO: Here Comes The POOP! (P.O.D Parody) | Louder With Crowderyoutu.be