Jill Biden defends charges about her husband's lack of mental competency with odd Ukraine flex
March 06, 2023
Jill Biden is out there defending her husband's functioning brain. A brain that critics claim without evidence is made out of 51% tapioca pudding. It's me. Hi. I'm the critic. It's me.
The First Lady was asked about presidential candidate Nikki Haley's plan to test all presidents over a certain age for mental competency. Jill, whose husband is old AF, thinks the idea is ridiculous.
Apropos of nothing, Joe Biden forgot how to walk again.
To further defend her husband being full of life and vigor, in this interview that airs on CNN Monday night, Jill pointed to Joe's trip to Ukraine that he made instead of going to East Palestine, Ohio. "How many 30-year-olds could travel to Poland, get on the train, go nine more hours, go to Ukraine, meet with President [Volodymyr] Zelensky? So, look at the man. Look what he's doing. Look what he continues to do each and every day."
M'kay. One, most thirty-year-olds. Two, a president visiting another country's president isn't an impressive feat as much as it is a basic job requirement for being president. Three, and more importantly, what's with the White House using Ukraine as an odd flex?
Karine Jean-Pierre did this too when Doocy asked why this president was too big of a p*ssy to speak out against China. "Did you--did you see [him] last week when we went to...Ukraine, went to Kyiv? This is not a President who's afraid of anything..."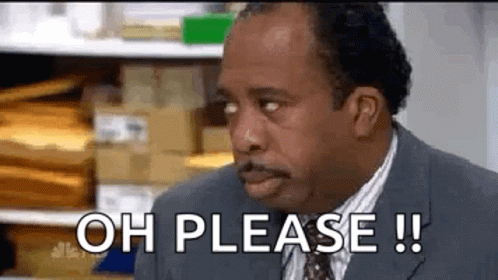 But lost in this conversation with Jill Biden about Joe's competency is the irony Jill Biden is a big reason why there are so many questions about Joe's competency. When the President of the United States needs to be talked to like a child, it doesn't quite project strength.
The country awaits a definitive answer as to whether Joe Biden will run for reelection or not. All while Jill Biden manages to avoid an investigation into senior abuse.
Editor's Note
LwC is on Substack now! Each day we overwhelm your brains with the content you've come to love from the Louder with Crowder Dot Com website.. but algorithms hide our ranting and raving as best they can. The best way to stick it to Big Tech? Subscribe to For the Content!