Each day we overwhelm your brains with the content you've come to love from the Louder with Crowder Dot Com website.
But Facebook is...you know, Facebook. Their algorithm hides our ranting and raving as best it can. The best way to stick it to Zuckerface?
Sign up for the LWC News Blast! Get your favorite right-wing commentary delivered directly to your inbox!
Watch: Failed shoplifter catches a butt whoopin' with a stick, losing his shirt as he runs for his life
September 03, 2023
VOTE IN THE LWC 2024 GOP STRAW POLL! CLICK HERE!
A broomstick. It is the weapon of a small business owner. Not as clumsy or random as a blaster; an elegant weapon for a more civilized age. Back when stealing things was illegal. Before progressive voters elected progressive politicians to enact progressive policies that encourage crime. All in the name of "equity." Why yes, I am taking you to California. However did you guess?
This human lunchbox went shopping as part of Gavin Newsom's 24/7 "the purge." After all, people rob stores all the time and are back out on the streets the next day. How hard can it be? Turns out, pretty hard when it's a small business owner and he's had enough.
If this was a corporate chain and the employee had tried to stop the shoplifting or acted in self-defense to prevent themselves from being murdered, the employee would get fired. Big Poppa decided to rob an independently owned business... where they beat you with a stick.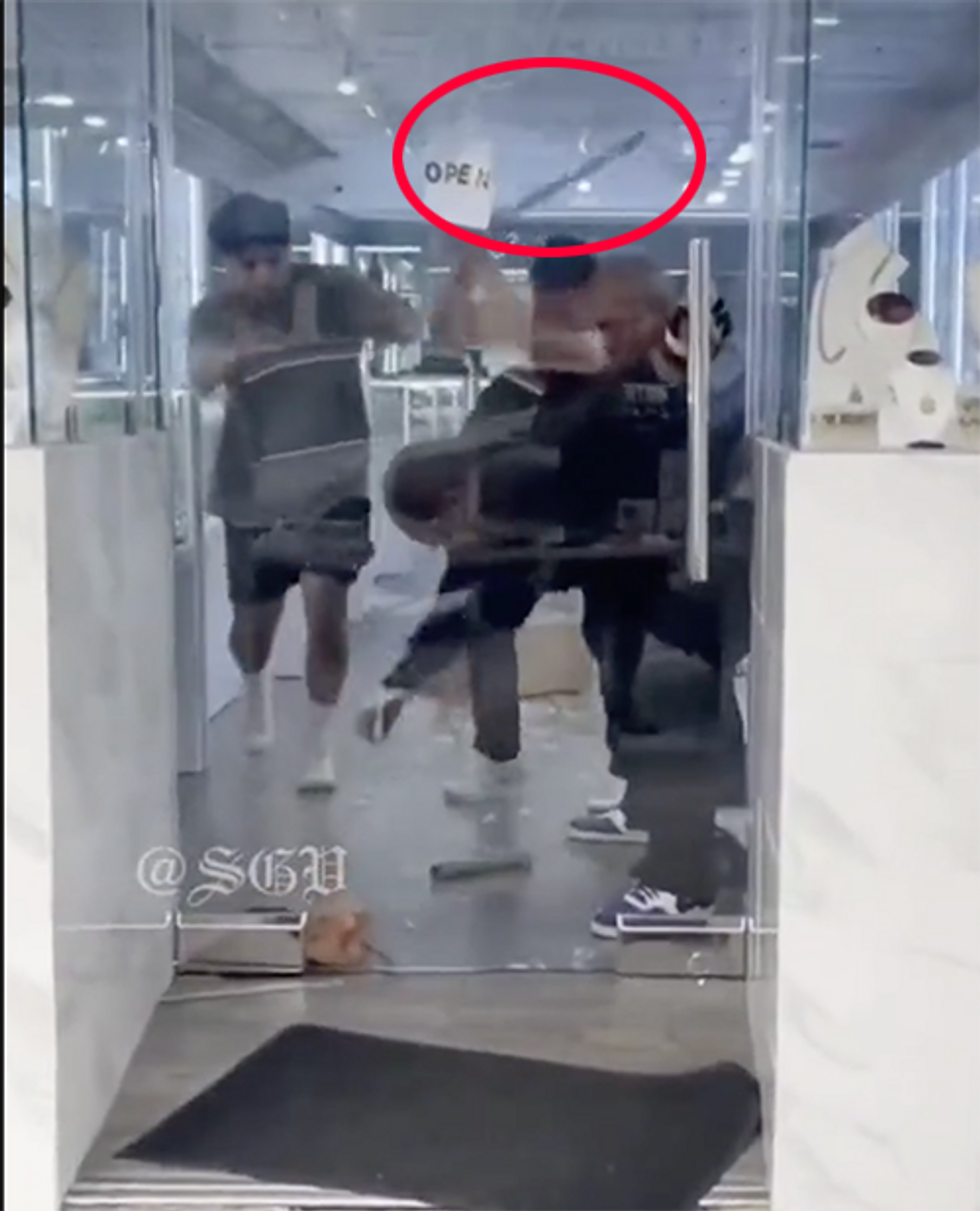 It was at this moment our rotund friend started to question his life choices. Had he thought small and robbed a Target, they would have let him waltz out the door. But noooooo. He had to go for the jewelry. Which, besides the embarrassment of being on the wrong end of a literal ass whoopin', wound up losing his shirt.
My man has bigger chesticles than Kayla Lemieux.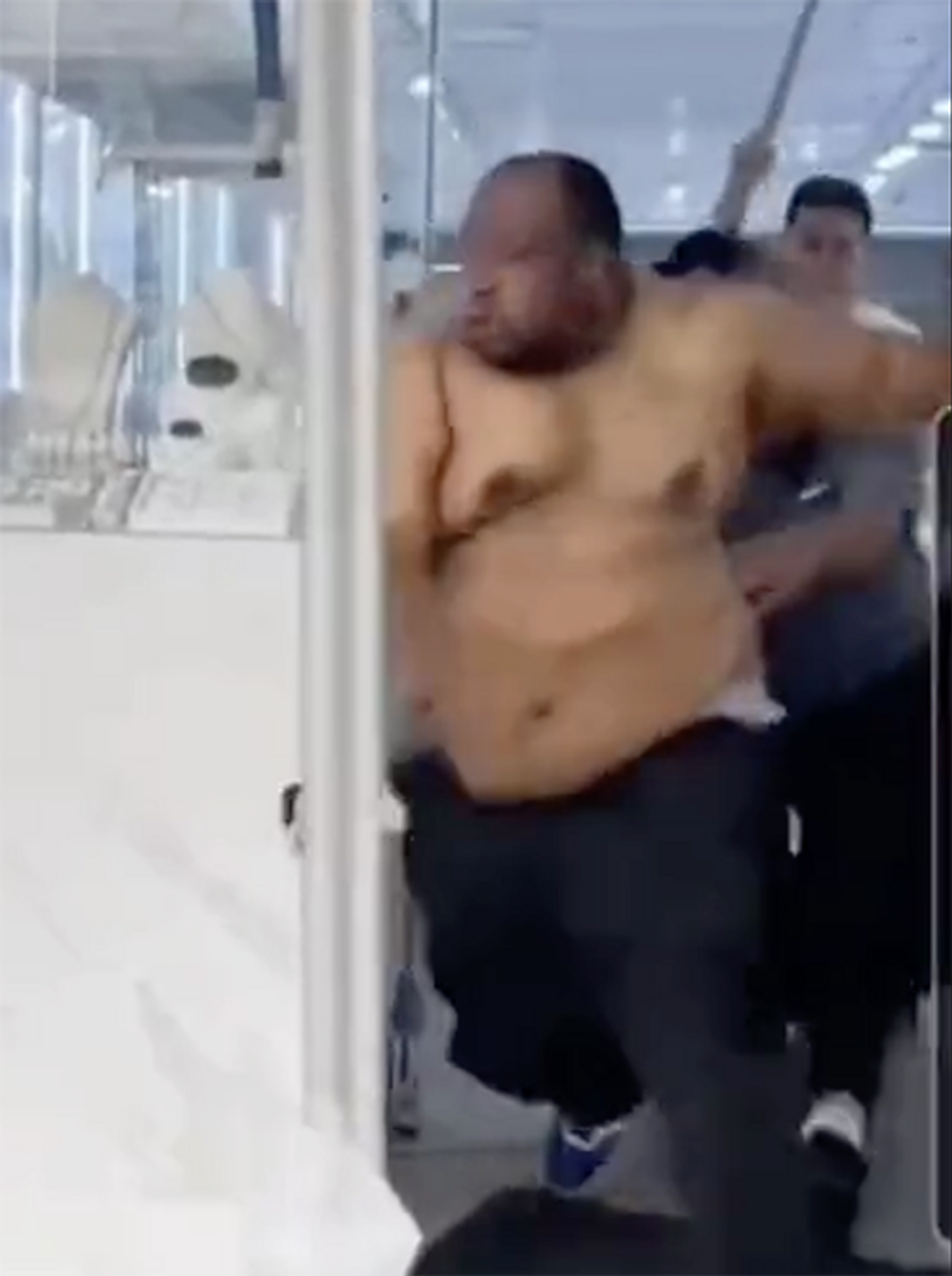 The business owner chased him down the block, never dropping the broomstick.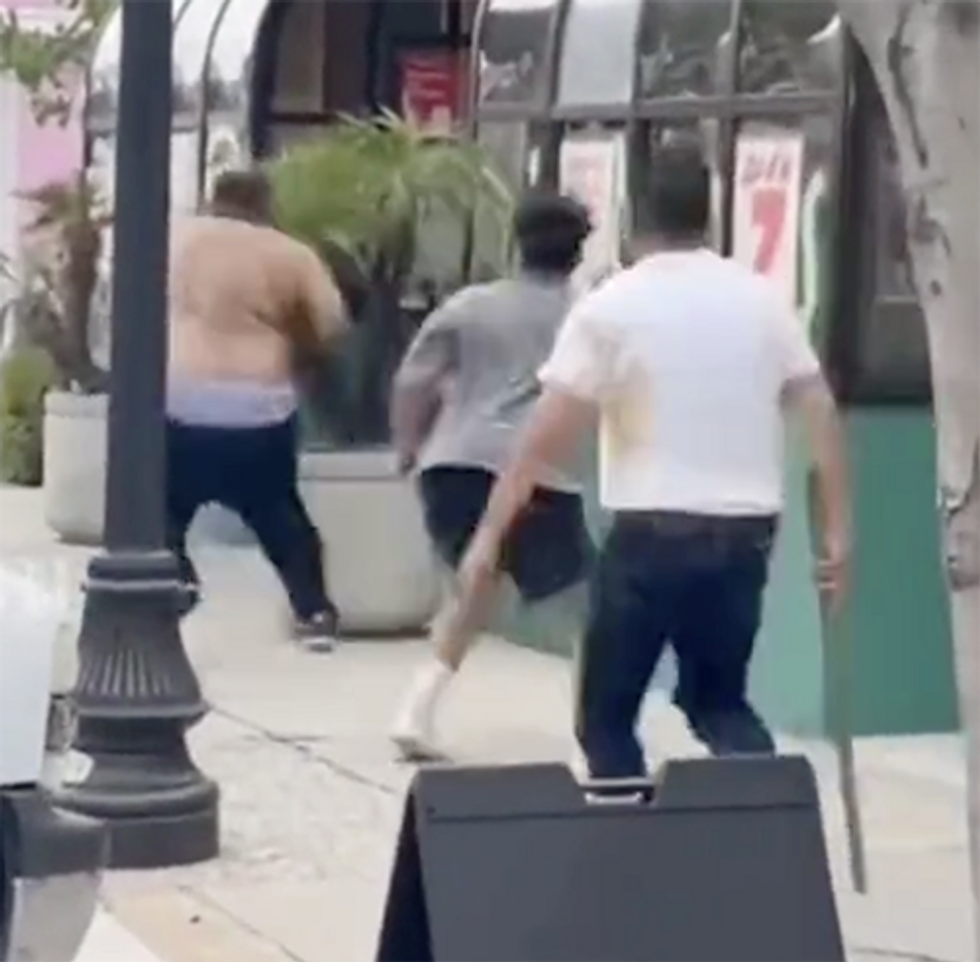 You love to see it.
You also love to see how the broomstick is becoming a symbol of small business owners who have been pushed too far by Joe Biden's America.
It needs to be said. This is the Los Angeles that Los Angelinos keeps voting for. Other progressive cities do as well and wind up with the same result. Rampant crime and unsafe streets. Out in real America, we vote for law and order and tend not to have these problems.
><><><><><><
Brodigan is Grand Poobah of this here website and when he isn't writing words about things enjoys day drinking, pro-wrestling, and country music. You can find him on the Twitter too.
Facebook doesn't want you reading this post or any others lately. Their algorithm hides our stories and shenanigans as best it can. The best way to stick it to Zuckerface? Sign up for our DAILY EMAIL BLASTS! They can't stop us from delivering our content straight to your inbox. Yet.