Each day we overwhelm your brains with the content you've come to love from the Louder with Crowder Dot Com website.
But Facebook is...you know, Facebook. Their algorithm hides our ranting and raving as best it can. The best way to stick it to Zuckerface?
Sign up for the LWC News Blast! Get your favorite right-wing commentary delivered directly to your inbox!
Watch: Brazen shoplifter catches a literal ass whoopin' (with a stick) by a clerk who has been pushed too far
August 02, 2023
"Yeah, that's me. You're probably wondering how I wound up in this predicament."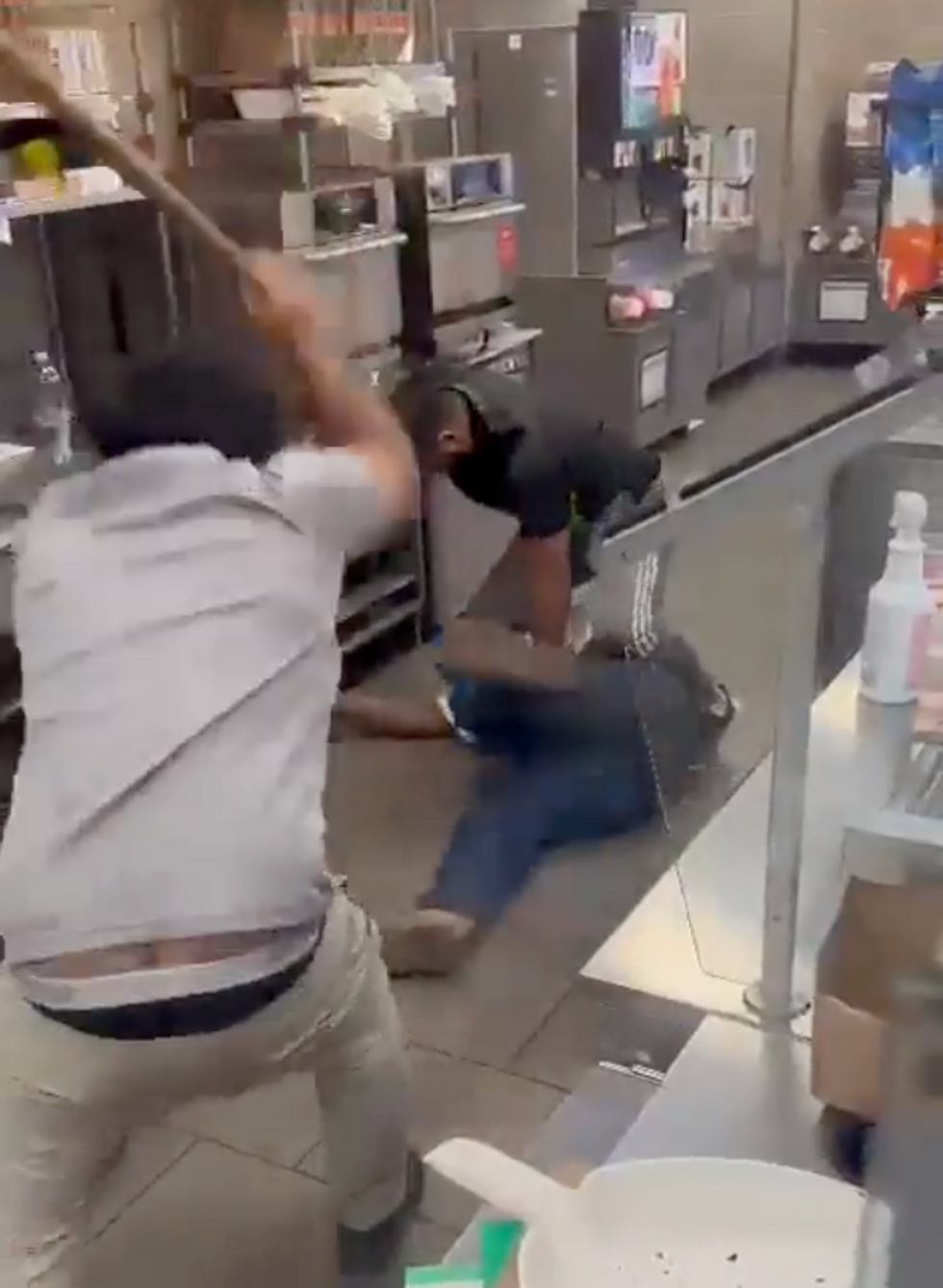 The internet has been cluttered with crime videos. CNTL+ALT+progessives cities electing progressive leaders who enact progressive policies that have made stealing legal-ish. On the rare occasion, we see an employee try to stop it. If they work for a corporate chain they're the ones who get fired. Yes, even if they are only recording the theft or acting in self-defense so they don't get murdered.
It's not worth getting involved when it's a corporate chain run by elitist executives don't give a sh*t about you. Defending a small business, like a convenience store, where they care about the customers and the community is a different story. That brings us to today's cigarette thief.
By "thief" I mean a man with a mask over his face filling up A FREAKIN' GARBAGE CAN" with cigarettes in plain few of the two employees, daring them to do something.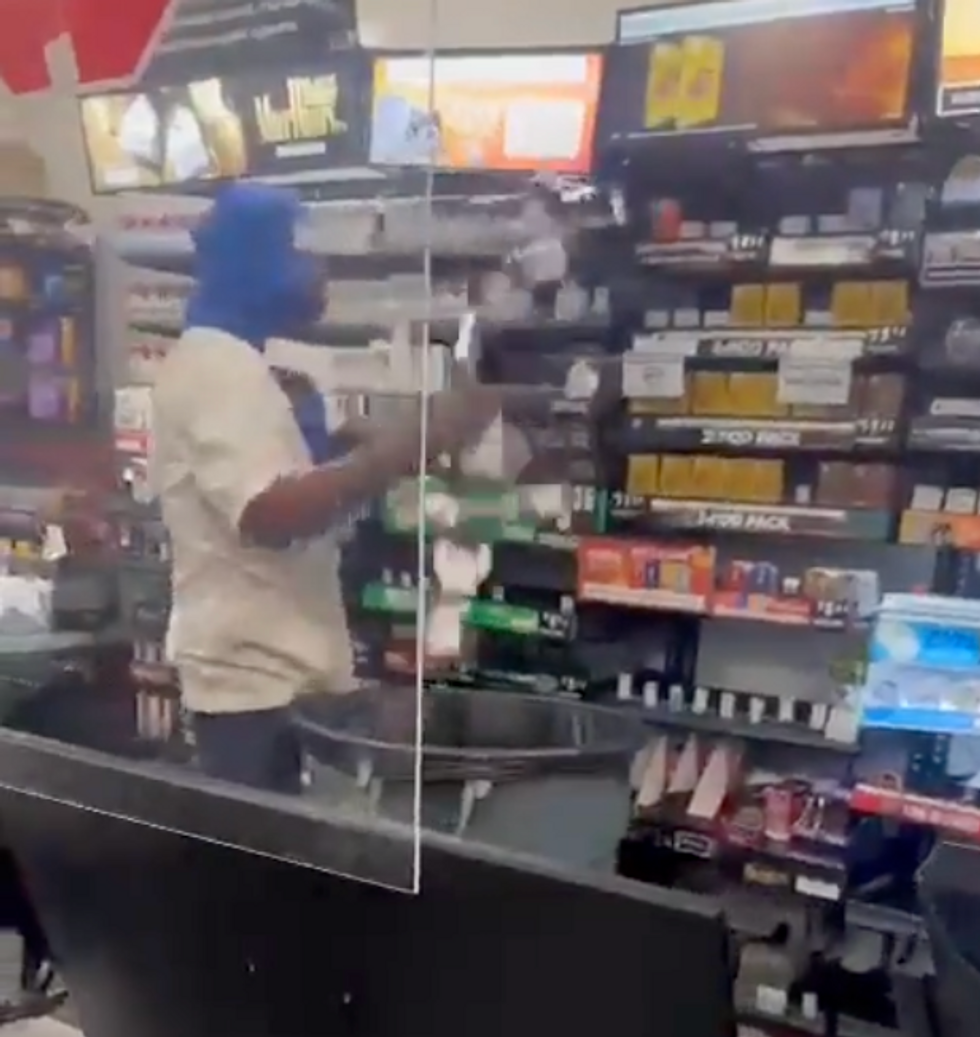 Sweet mother of God, did they dare! One guy stopped the theif from leaving. Possibly, just to stop him from leaving with the stolen merchandise.
Or to just give the other employee enough time to grab a broom handle and go "ECW's Sandman with a kendo stick" on the cigarette thief... who was now in the fetal position questioning his life choices.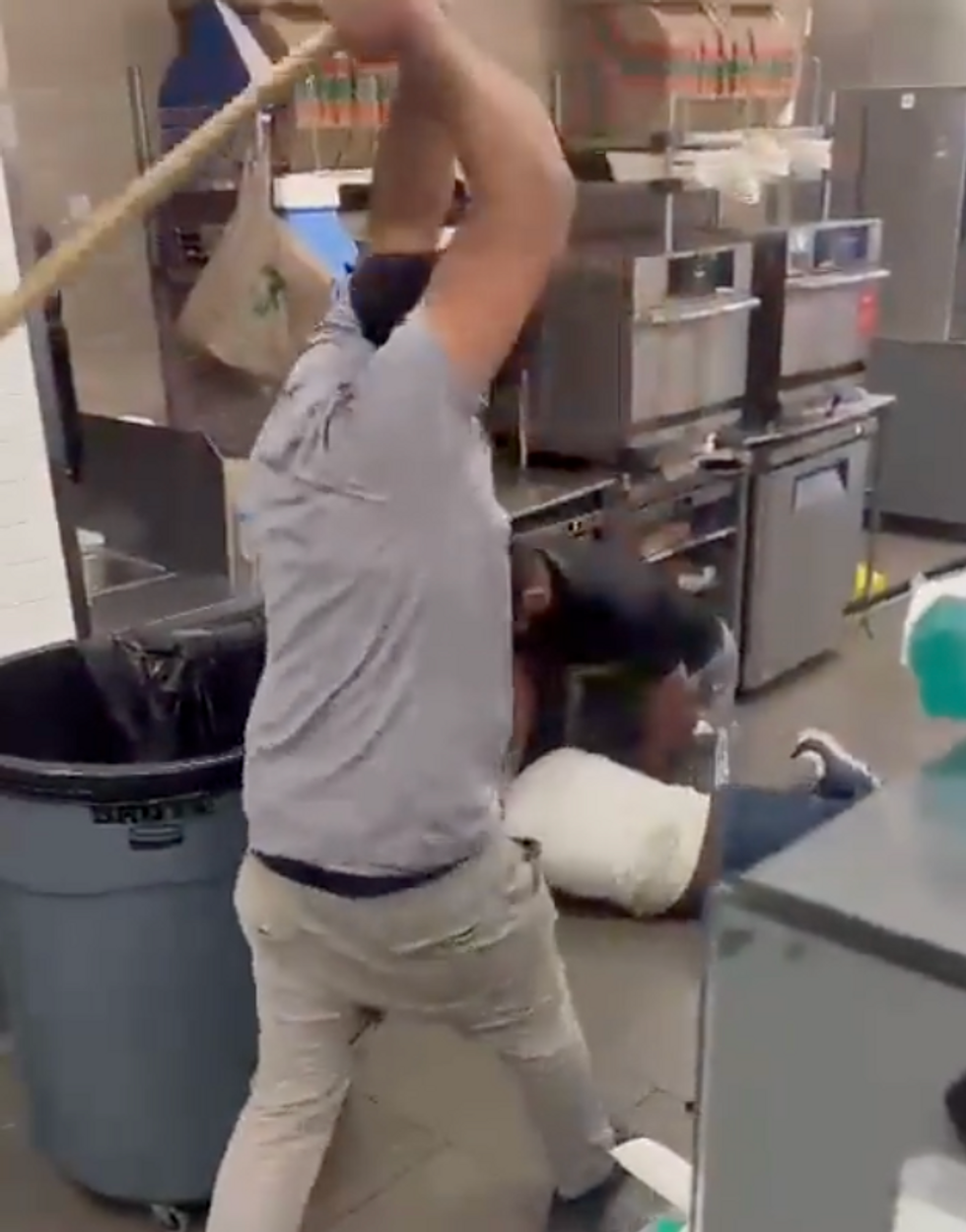 Though the real MVP is the man who remembered to do it for the content. He whipped out his phone to grab evidence and tried to reason with the employees to let the guy go so as not to risk their own lives. But when they decided to go another way:
That's what we call getting your ass whooped.
Yes. Yes, it is. A more glorious taste of justice wrapped in instant karma I could not think of.
><><><><><><
Brodigan is Grand Poobah of this here website and when he isn't writing words about things enjoys day drinking, pro-wrestling, and country music. You can find him on the Twitter too.
Facebook doesn't want you reading this post or any others lately. Their algorithm hides our stories and shenanigans as best it can. The best way to stick it to Zuckerface? Sign up for our DAILY EMAIL BLASTS! They can't stop us from delivering our content straight to your inbox. Yet.