Each day we overwhelm your brains with the content you've come to love from the Louder with Crowder Dot Com website.
But Facebook is...you know, Facebook. Their algorithm hides our ranting and raving as best it can. The best way to stick it to Zuckerface?
Sign up for the LWC News Blast! Get your favorite right-wing commentary delivered directly to your inbox!
Watch: Kayla Lemieux shows up at new teaching job without her wig... or strap-on Z-cup fake breasts
September 02, 2023
VOTE IN THE LWC 2024 GOP STRAW POLL! CLICK HERE!
Earlier this week, it was reported that Kayla Lemieux had gotten a new teaching job. She is the Canadian teacher with the size Z-cup chesticles (and rock-hard nipples). It was odd she was teaching again because while a school board had first affirmed her trans identity and allowed her to prance around high schoolers with enormous hooters, Kayla found themselves suspended without pay when there were reports he was faking the whole time.
See, it would have been fine to parade around kids with comically oversized titties if in your brain you THOUGHT you were a lady. But if you are a dude pretending, that's inappropriate.
How could a school give Kayla another teaching job AND tell parents they need to deal with the outrage? We might have our answer. Kayla is a dude again.
From The Daily Mail:
With only days to go before students start classes at Nora Frances Henderson Secondary School in Hamilton, Ontario, exclusive DailyMail.com photos reveal the 40-year-old has been showing up for work as a man – causing many to wonder if it was all a hoax.
Lemieux had nothing to say when a DailyMail.com reporter asked why she claimed the breasts were real, nor would the teacher respond when asked if she would present as a female or male in classes this school year.
Has Kayla Lemieux been faking this whole time?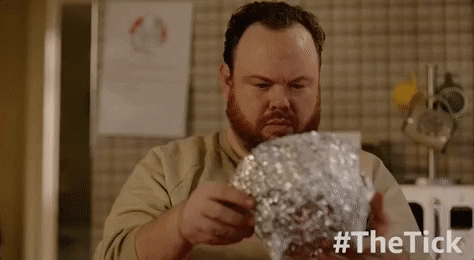 That's the question! The New York Post had tracked him down in February, and it turns out his name is "Kerry." Yes, the guy who may be pretending to be a girl was given a girl's name at birth. According to Kerry/Kayla's neighbors: "He puts the breasts on to teach, occasionally when he goes for a walk or when the cops visit."
When Kayla first debuted on the Internet, the anons claimed s/he was playing the long con.
Big if true. pic.twitter.com/055DQnzFwS
— iamyesyouareno (@iamyesyouareno) September 24, 2022
The anonymous poster said the teacher was almost fired for "toxic masculinity" and would tell his shop class of impressional young boys how silly the idea of things like gender-neutral bathrooms are. That wasn't redpilling enough, so "Kayla" was born. "He's now upping the ante to exploit the very clown world the school and society itself has created. His long game is most likely to get fired, then sue for discrimination.."
At this point, I want to find out this is the long troll and Kerry was seeing how far he could take it. Without the wig and fake hooters, he looks like a pretty-based bro. The kind of dude who had a fridge just for garage beers and who is sad to hear that Jimmy Buffett passed away. And that he has a documentary in the works exposing woke school boards. Called "Dude Looks Like a Lady." Kayla/Kerry already obtained the song rights from Aerosmith in perpetuity.
Or, he could just be he's a sicko and has stopped pretending because he needs to work. Prosthetic funbags that size look expensive.
><><><><><><
Brodigan is Grand Poobah of this here website and when he isn't writing words about things enjoys day drinking, pro-wrestling, and country music. You can find him on the Twitter too.
Facebook doesn't want you reading this post or any others lately. Their algorithm hides our stories and shenanigans as best it can. The best way to stick it to Zuckerface? Sign up for our DAILY EMAIL BLASTS! They can't stop us from delivering our content straight to your inbox. Yet.