Jemele Hill: Trump Caring About National Anthem is 'Racial Pornography'
February 05, 2018
Jemele Hill is an ex-ESPN commentator and "journalist" who decided to give her dollar and two cents on racial issues (see ESPN Corespondent Suspended After Continued Political Tweets…). Now she's calling Trump's love for the flag "racial pornography."
Jemele made this unfortunate statement while commentating on Trump's State of the Union address. It appears her talking skills need workshopping.
<span data-mce-type="bookmark" style="display: inline-block; width: 0px; overflow: hidden; line-height: 0;" class="mce_SELRES_start"></span>
I wasn't surprised and I think that this is going to be a constant thing for the president because it's a very easy dog whistle, it 's low hanging fruit, it's what I like to call racial pornography. Because it's a way to stoke his base and look in a weird way I think it's kind of weirdly brilliant because he has been able to hijack the entire conversation and make this about patriotism.
That's not racial porn. Remind me not to shop at the place she buys her metaphors. A few examples of racial porn: a dude eating chicken and waffles off a lady. Might appeal to those darker in the melanin department. A sweaty vegan directing a naked women's pilates class. White porn. Animated tentacles doing tentacle stuff. You see where I'm going with this.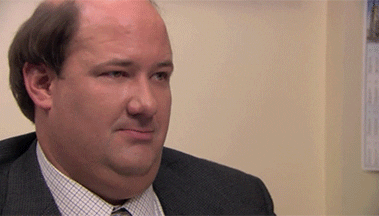 According to this thinking, the national anthem "only appeals" to white people, excluding everyone else. The stupidity continues:
And Colin Kaepernick, who this conversation started with, and still is very much the foundation of this conversation. His original thoughts about why he was protesting he very clearly laid out a big reason is that he felt like military personnel, the people defending our country, that we were not living up to the ideals that that flag is supposed to represent.
It's like failing a diet. Once that first chip is consumed, just throw healthiness out the window and eat the whole bag. When there are certain social injustices (and there are), SJWs decide they might as well tear down the remainder of American ideals. Burn the flag. Call for the death of first responders. Forfeit a job for a political stunt.
The irony here? The military fights to defend Americans' freedom of speech. Colin Kneels-a-lot is free to kneel in protest, even if his way is moronically inspired by boredom (see Herschel Walker Claims the NFL Bribed Players to Stand for the Anthem…). Just like the NFL is free to hold its players to a behavioral standard. And we're free to point out stupid stupidity.
#TakeTheKnee started with one ignoramus cockalorum. Thank heavens the fad is losing steam.
NOT SUBSCRIBED TO THE PODCAST? FIX THAT! IT'S COMPLETELY FREE ON BOTH ITUNES HERE AND SOUNDCLOUD HERE.