Each day we overwhelm your brains with the content you've come to love from the Louder with Crowder Dot Com website.
But Facebook is...you know, Facebook. Their algorithm hides our ranting and raving as best it can. The best way to stick it to Zuckerface?
Sign up for the LWC News Blast! Get your favorite right-wing commentary delivered directly to your inbox!
Comedy
James Corden's 'No Lockdowns Anymore' Proves Out of Touch Celebs Don't Understand Freedom
June 17, 2021
Rarely do I say things like "ear rape," but there is no other way to describe the video you are about to watch. First, take a moment to reflect on the past sixteen months plus fifteen days. Think about all the life you've been living throughout the entire brouhaha. Then think about how clueless and out of touch someone would have to be to, only now, realize they can start living their lives again. You are now ready to watch James Corden's "No Lockdowns Anymore." It starts two weeks after our lead character got his second shot and will no longer live in fear. Save your eyerolls until the end.
It's based on a song from the musical "Hairspray," which is based on the John Waters movie. Upon watching this, I'm sure even Waters would say something about it that would get him deplatformed for a community guideline violation.
No Lockdowns Anymore w/ Ariana Grande & Marissa Jaret Winokuryoutu.be
No lockdowns anymore.
We can finally walk out the door.
The sunlight is a fantasy.
It still doesn't feel real to me.
No lockdown anymore.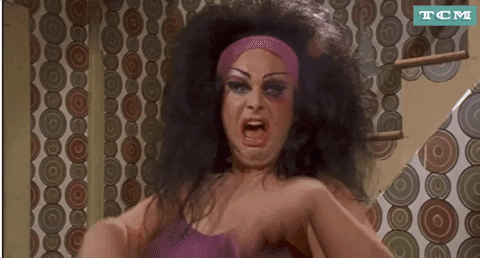 @putitapatata panned it, stating: "there's something a little tone def about two people who arguably had the best possible version of lockdown."
@dnabgeek finds it problematic, because: "the original version of this song is from one of the few Broadway musicals with a plus size female lead."
Everyone else is ferociously stabbing their ears with #2 pencils because a brain hemorrhage bleeding out of your earholes would be less painful than having this song stuck in your head.
It's amazing how out of touch with reality and normies some celebrities are. Think of everything they sang about that they can just now start doing again. Was there anything in there that you HAVEN'T been doing this entire time? I'm not even just talking about free states like Florida and states that copy everything Ron DeSantis does like Texas. I'm talking anywhere outside Los Angeles. I live in one of the more "follow the politics and claim it's following the science" states. I've gotten haircuts. I've gone to the gym. I've left my house without my face covered. I've gotten drunk with friends. So have all of you reading this.
And here's a spoiler about bottomless mimosas. You don't need a cafe serving brunch. You just need a bottle of champaign and a bottle of OJ and pour them both down your throat at the same time a la "Stone Cold" Steve Austin.
I thought Stephen Colbert's return from lockdown was embarrassing for him. James Corden saw it as a challenge.
Get your content free from Big Tech's filter. Bookmark this website and sign up for our newsletter!
Weak Biden Puts America LAST During Putin Summit! | Louder With Crowderyoutu.be