Researchers: Fat People are to Blame for Climate Change
December 27, 2019
Poor fat people. As if they haven't been dealt a bad enough hand. Which may or may not be reaching for a second donut. Imagine having to be rotund, with enormous badunkadunks, stinky body odor, knowing they are one cheeseburger from that heart attack they've been waiting for. Now, they blamed for all this global warming Greta's been crying about. At least, according to researchers.
A combination of higher metabolism leading to more carbon dioxide, an additional increase in carbon-dioxide emissions from greater food and drink consumption and the extra output of emissions from fossil fuel-powered transportation, obesity is associated with approximately 20 percent more greenhouse gas emissions compared to people considered to have a healthier weight.
Farts. They mean farts. "Beans, beans the magical fruit, the more you eat, the more you toot. The more you toot, the better you feel, so eat your beans at every meal." I guess the little song stretches to just "food" not simply beans.
Researchers in a recently published study found that global obesity was estimated to contribute to an extra 700 megatons of carbon dioxide emissions per year, or about 1.6 percent of all man-made emissions. Obesity has been labeled by the Centers for Disease Control and Prevention as an "epidemic" that contributes to a higher rate of heart disease, stroke, diabetes and some types of cancer.
Set aside that rational people agree we should be decent stewards of Mother Earth and consuming less than we do is probably a good idea. The "cult" of climate change is straight-up leftist. As is the fat pride movement (see WATCH: James Corden Issues Response to Bill Maher's Fat Shaming Video and Princeton to Hold a 'Fat Positivity' Dinner for Obese Students…). That means: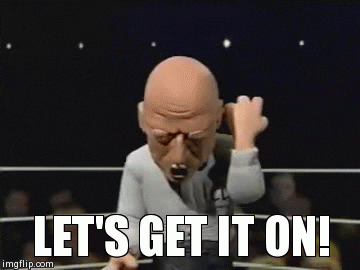 I can't wait for the Climate Cultists vs Fatty Fatty Fat Fats battles of 2020. One would imagine fat activists will not stand for being slandered like this. It takes too much energy to stand up. So maybe they will take the slander lying down just because it uses less energy. But they'll totally have their skinny friend tweet angrily for them!
How soon before climate cultists call for the elimination of fat people to save the planet? We only have between 7-12 years left as it is. They've already called for the elimination of cows. The next logical step would be to call for the elimination of... cows.
Also, I thought fatness was just a societal construct and we needed to simply redefine beauty to accommodate he or she with cascading belly rolls. How does climate cultists blaming our tubby friends for planetary woes jive with our tubby friends being just as brave, stunning and beautiful as the now defunct Victoria's Secrets Angels?