Each day we overwhelm your brains with the content you've come to love from the Louder with Crowder Dot Com website.
But Facebook is...you know, Facebook. Their algorithm hides our ranting and raving as best it can. The best way to stick it to Zuckerface?
Sign up for the LWC News Blast! Get your favorite right-wing commentary delivered directly to your inbox!
cringe
Watch: Girl gets dumped MID-FLIGHT, it takes every flight attendant to handle her freaking out like a lunatic
January 31, 2023
Silly us thought after a federal judge ruled Biden's anti-science airline mask mandate unconstitutional, we wouldn't be treated to as many airplane freakouts. AirPORT freakouts are a different story. But the odds of someone misbehaving 50000 feet in the sky were diminished. Thankfully for those of us who hustle content for a living, some dude broke up with his girlfriend mid-flight and she didn't handle the news as well as you would expect.
Is it nice that this happened and someone recorded it? No. Are these clicks going to bait themselves? Also no.
For comparison, a baby was a few rows up well-behaved, and wondering what this broad's major malfunction was.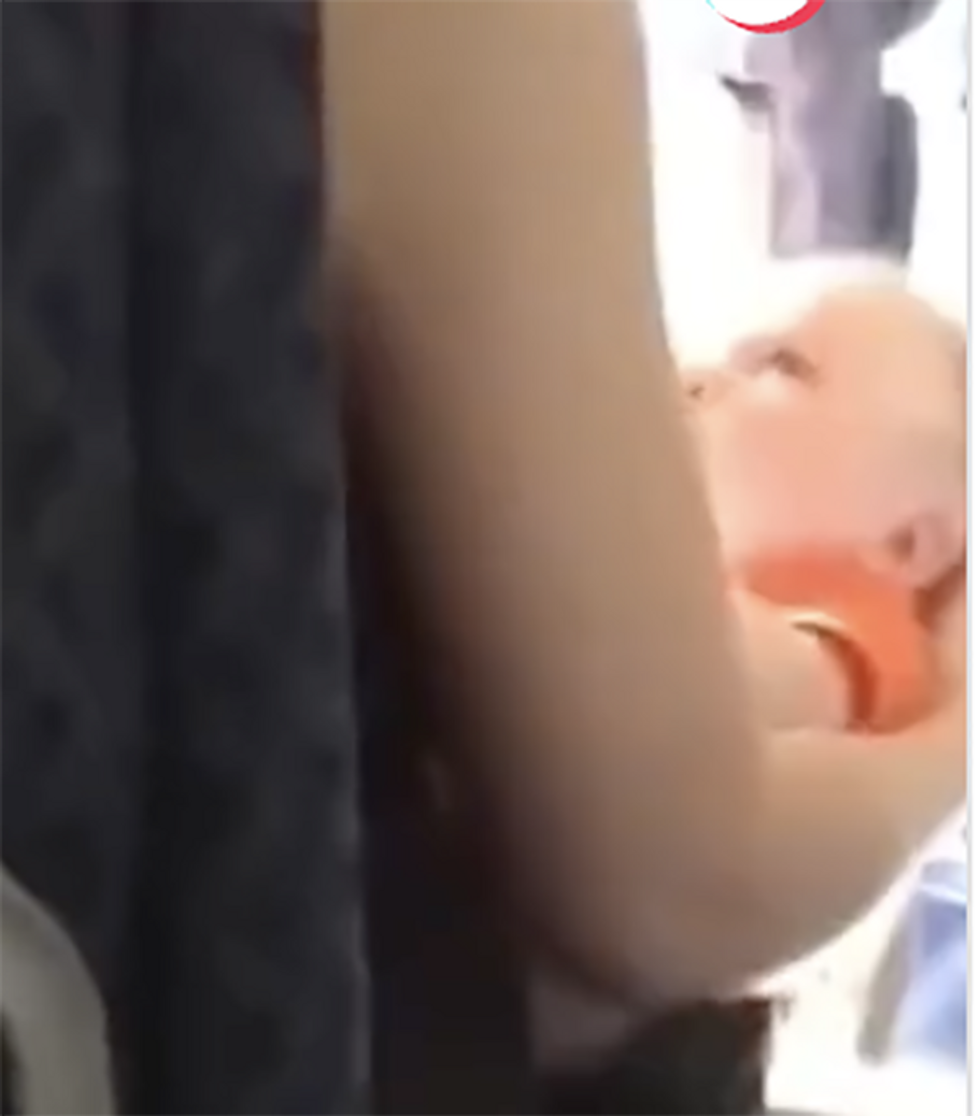 All the attention is being paid to the girl. You know, what with her not calming down and screaming like that one woman when Donald Trump was inaugurated. But I want to know what the dude was thinking. In the BEST CASE scenario you dump your girlfriend...then are stuck sitting next to her for the rest of the flight. Not to mention, that awkward time when the plane lands and everyone is standing up before the door opens.
Or maybe she goes Mike Tyson on your ass. And instead of laughing at her overreaction, we're laughing at you for getting beat up by a girl.
Thankfully for the dude who was updating his Tinder profile while his now ex-girlfriend was carrying on like a lunatic, all the attention is on the jilted lover. And a flight attendant who I could have sworn I heard told the crazy girl to "put her mask on" while she was screaming.
><><><><><><
Brodigan is Grand Poobah of this here website and when he isn't writing words about things enjoys day drinking, pro-wrestling, and country music. You can find him on the Twitter too.
Facebook doesn't want you reading this post or any others lately. Their algorithm hides our stories and shenanigans as best it can. The best way to stick it to Zuckerface? Sign up for our DAILY EMAIL BLASTS! They can't stop us from delivering our content straight to your inbox. Yet.